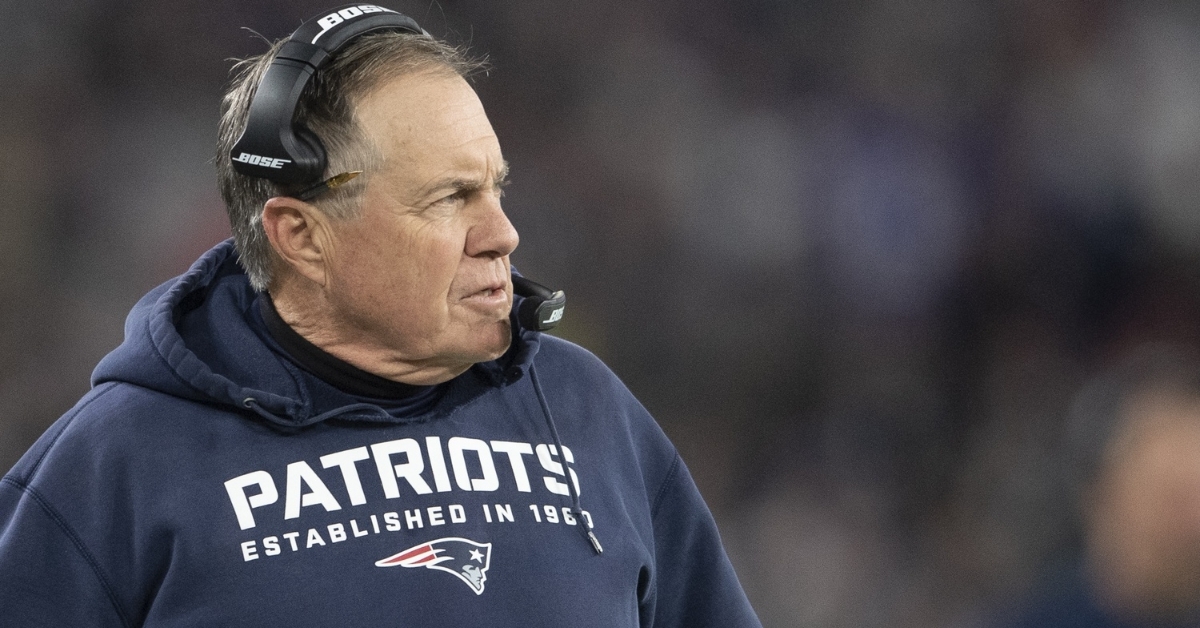 | | |
| --- | --- |
| Bears News: Jim McMahon calls Bill Belichick 'lying piece of s---' in radio appearance | |
---
CLEVELAND — Former Chicago Bears quarterback Jim McMahon is always good for a juicy sound bite when he makes a media appearance of some sort. This week, McMahon appeared on 850 ESPN Cleveland and lit up the radio waves with an anecdote concerning New England Patriots head coach Bill Belichick.
Belichick coached the Cleveland Browns in a largely forgettable tenure that spanned 1991-95, and McMahon was a part of the 1995 Browns. However, the extent to which he was a part of that team fell short of what he claims Belichick promised him. McMahon was released at the end of training camp, but Belichick allegedly advised him to stick around so that he could be re-signed soon afterward.
"After training camp, [Belichick] called me in and says, "Hey we're gonna have to release you. We've got a lot of guys hurt. We need some roster spots,'" McMahon recalled. "Then, he said, 'Hey, no. But we really want you. We need you here.' I said, 'What are you telling me, Bill?' He goes, 'I want you to move here.'"
McMahon then explained that he rented a house in Cleveland, moved his family there and found a hockey team for his sons to play on. Meanwhile, Belichick supposedly promised McMahon that the Browns would pay him while he was a free agent, which is a violation of NFL rules, but McMahon never received a paycheck until re-signing with the Browns midway through the regular season.
The story continued from there, with McMahon claiming to have slammed the Browns' then-general manager against a wall while demanding backpay for the weeks he sat out. After coming to his senses, McMahon apparently called his agent and directed him to force the Browns to release him.
"He called me back within two minutes and said, 'They'll release you if that's what you want,'" McMahon shared. "So I had just walked out of the QB meeting to go to the restroom, and all this had just happened in 10 minutes. So I walk back into the QB meeting — it was Vinny Testaverde, myself and Eric Zeier — and just said, 'Hey boys, I'll see you all later. I'm outta here.' The coach said, 'Have you talked to Bill?' I said, 'You can tell Bill to kiss my a--. He's a lying piece of s---.' Then, I was gone. The very next day, I was up in Green Bay."
From there, McMahon signed with the Green Bay Packers and, after completing the 1995 season with the Packers, remained with the team throughout its 1996 Super Bowl run. McMahon retired following the 1996 season and has not spoken kindly of Belichick in the years that have followed. Needless to say, the fairly shocking story McMahon shared on Cleveland sports talk radio revealed why that is the case.
Upgrade Your Account
Unlock premium boards and exclusive features (e.g. ad-free) by upgrading your account today.
Upgrade Now