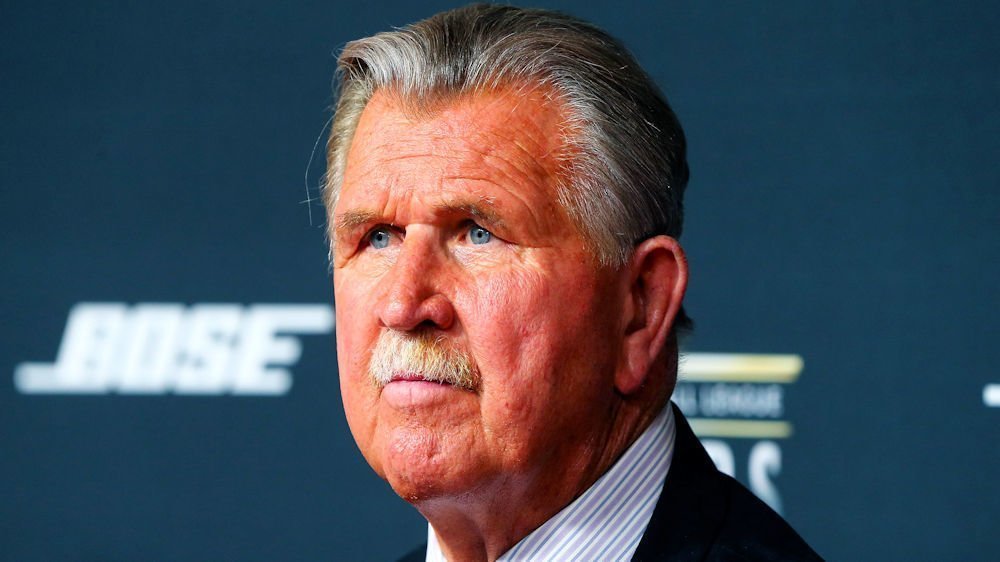 | | |
| --- | --- |
| Mike Ditka sounds off on possibility of Bears relocating to Arlington Park | |
---
| | | |
| --- | --- | --- |
| Friday, June 25, 2021, 8:00 AM | | |
CHICAGO — With rumors circulating that the Chicago Bears could opt to relocate to Arlington Heights, Illinois, one could have reasonably assumed that Chicago Bears legend Mike Ditka would not be a fan of that possible move. Ditka confirmed as much with his comments made to the Daily Herald this week.
"The Chicago Bears belong in the city of Chicago," the former Bears tight end and head coach said. "That's it. Call me an old-timer. Call me a traditionalist. Whatever. They're a Chicago institution, and that should be the end of it."
The Chicago Bears recently bid on the Arlington International Racecourse property, which has since been legally cleared for potentially serving as the site of a football stadium. While the Bears' lease at Soldier Field runs through 2032, the franchise is evidently already considering a move to Arlington Park, of which Ditka does not approve.
"I couldn't tell you anything that [Bears president and CEO] Ted Phillips has announced in the last week," said Ditka. "I've been too busy trying to get this old body out on a golf course. But I'll also tell you this. Just like the Bears belong in Chicago, like Coach [George] Halas had it, Arlington Park should remain a racetrack."
A Hall of Fame player, Ditka starred with the Bears on the field from 1961-66 and later coached the Monsters of the Midway from 1982-92. With that being said, Ditka expressed a predictably old-school sentiment concerning the stadium situation that many Bears diehards will likely share, stating that moving to an indoor stadium would sacrifice a home-field advantage of sorts.
"You want to tell me that a team coming up from a warm-weather climate isn't giving away a significant advantage to try and play in cold and rain outside in a Chicago December or January?" Ditka asked rhetorically. "You can't practice for that kind of weather. You can't simulate it. You've got to be in it. Chicago Bears football weather is a great part of the team's legacy, and all of that legacy in Chicago in my life has been outdoors."
Although it is true that constructing a stadium with a permanent or retractable roof would preclude the frigid winter games in the Windy City that the Bears and their fans are so accustomed to, a roofed stadium would help the franchise's chances of hosting the Super Bowl. Not to mention, Soldier Field, which, as the NFL's oldest stadium, opened in 1924, has the smallest capacity of any NFL venue, housing 61,500 seats.
Ditka, 81, actually returned to Chicago last month following a winter spent in sunny Florida, so he might not have much of a leg to stand on when it comes to seasonal discussions. Regardless, Ditka wants the Bears to remain in Chicago and does not want the Arlington Heights racetrack to change, either.
"It's a gem, a thing of beauty," Ditka said of the racecourse. "Arlington Heights is known around the world because of that racetrack. Racetrack in Arlington Heights. Bears in Chicago. That's the end of it."