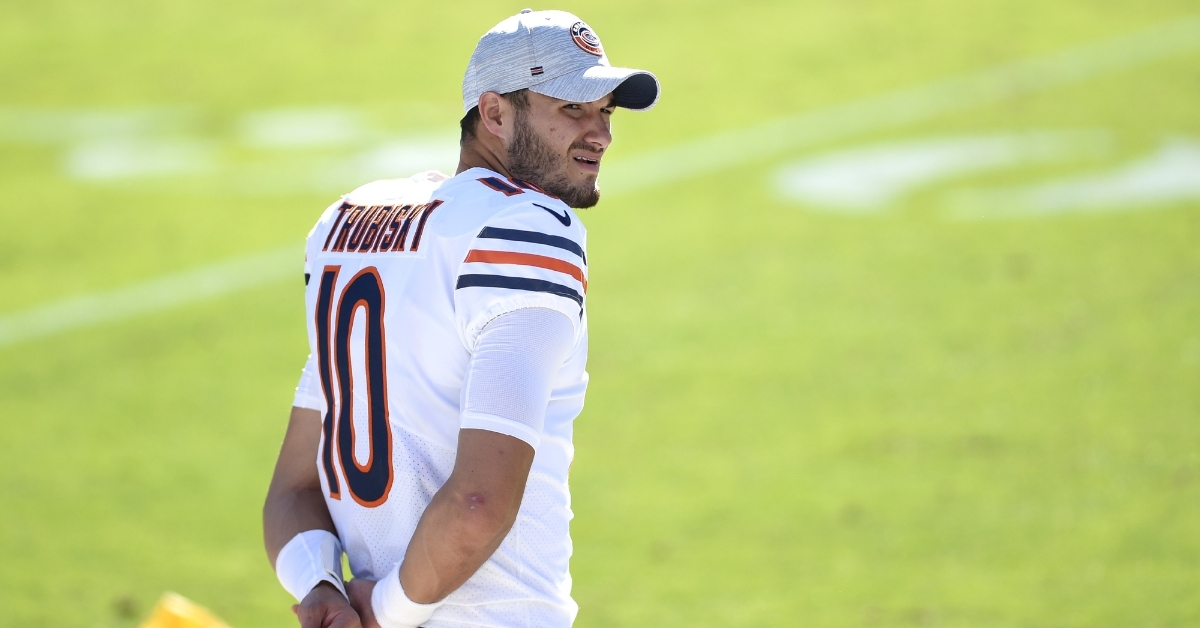 | | |
| --- | --- |
| Mitch Trubisky disses Bears in press conference | |
---
| | | |
| --- | --- | --- |
| Thursday, August 12, 2021, 1:03 PM | | |
It's a new era of Chicago Bears football after the signing of first-round draft pick Justin Fields.
Gone is former Bears quarterback Mitch Trubisky who signed this offseason with the Buffalo Bills as a backup signal-caller to Josh Allen.
Trubisky spoke with the media during a press conference this week and talked about his experiences this offseason finding a new team.
"At first, I wanted to go to a spot where I would get to compete for a starting position, but the right situation didn't come up and the opportunity wasn't there," Trubisky said.
Obviously, no starting job was going to come up for him.
"I looked at the next best thing, where I could continue to develop and continue to progress and become a better player and a person and fell into this organization, and I loved it ever since coming to Buffalo."
Trubisky is happy to be part of the Bills.
"It's just really nice to be a part of a great team and be somewhere where people want you here," he said. "And they care about how you're progressing as a person and as a player.
"Throughout the process, you can see that they continuously were believing in me less and less. Happy to be in a team where you are wanted."
Obviously, Trubisky didn't meet expectations with the Bears on how he played during his rookie contract in Chicago.
So it is understandable if there are some interesting comments coming out publicly as the team and the player trying to refocus on their prospective futures.
Best of luck to Trubisky and hopefully he can find the performance eventually that deemed him such a high draft pick.
Mitch Trubisky on why he ultimately chose Buffalo and how he thinks things are going

"It's just really nice to be part of a great team and be somewhere where people want you here and they care about how you're progressing as a person and as a player" #BillsMafia @WKBW pic.twitter.com/diVZNdpxKO

— Matthew Bové (@Matt_Bove) August 10, 2021