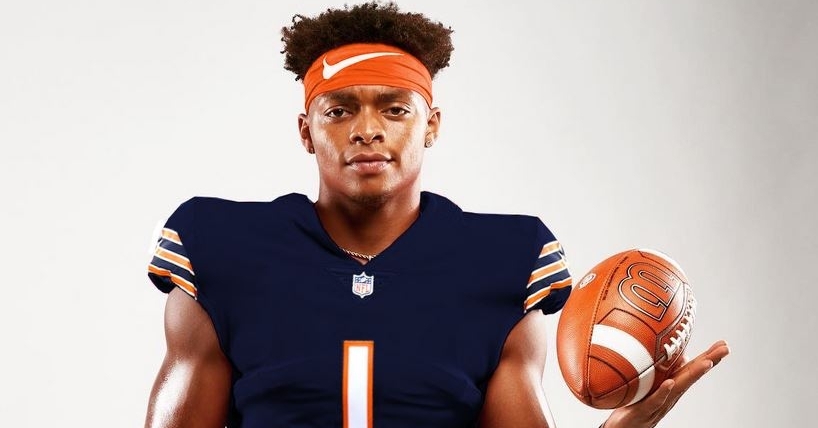 | | |
| --- | --- |
| Report: Bears sign Justin Fields to $18.9 million deal | |
---
| | | |
| --- | --- | --- |
| Thursday, June 10, 2021, 11:33 AM | | |
According to multiple reports, the Bears have signed Justin Fields to a four-year deal worth $18,871,952, including an 11,085,056 signing bonus.
Fields was the No. 11 overall pick in the 2021 NFL draft out of Ohio State. The $18.9 million deal is the largest deal ever signed by a Buckeye quarterback.
Good job by both parties to get the deal done so they can focus on football.
Early reports out of Bears camp have been impressive for Fields' play and his relationships with his new teammates.
"What I pretty much did there was show them how much I wanted to win and how much I wanted to be there," Fields said to the media. "I did that by working hard in workouts and weight training and coming in first in sprint drills and stuff like that. As time went along, I just started building personal relationships (with) guys who were freshmen, guys who were seniors, and guys who were walk-ons. I think it's very important to get to know your teammates and kind of build those personal relationships with them so that way you can connect on the highest level."
Ryan Pace had great things to say about Fields recently.
"We feel really fortunate to be able to get Justin in the area of the draft we were able to select him," Pace said on Thursday. "The excitement throughout our whole building, you can feel it as I walked down here tonight. What he's going to do for the future of our organization (is exciting)."
The only Bears rookie left to be unsigned is second-round offensive tackle Teven Jenkins.