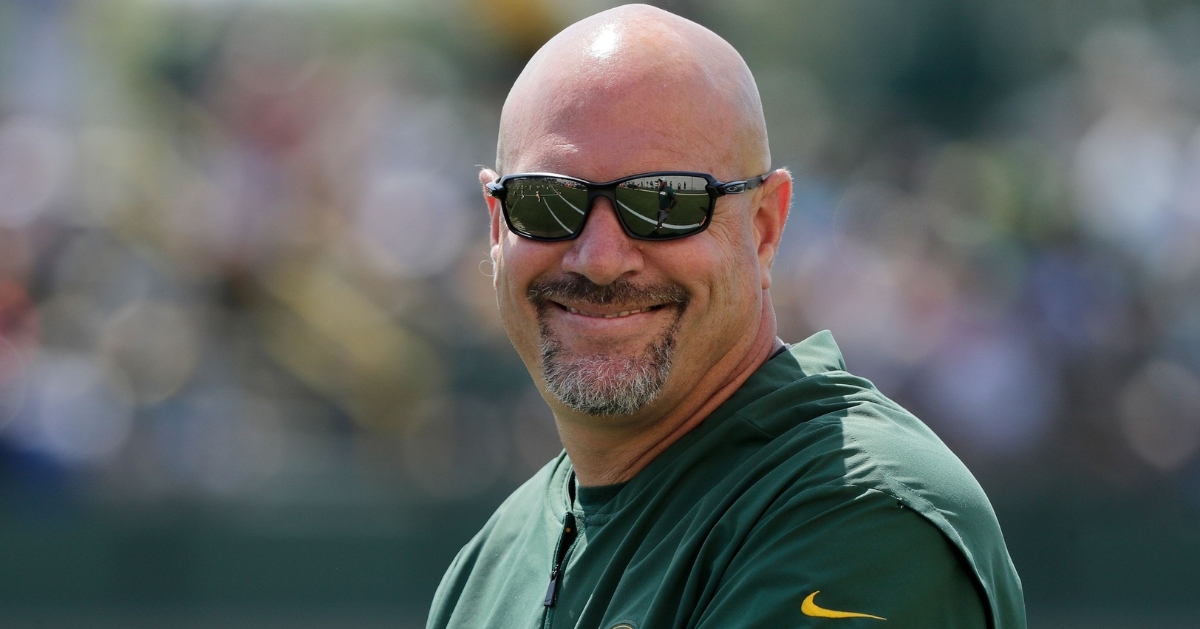 | | |
| --- | --- |
| Bears add former Packers defensive coordinator to staff | |
---
The Chicago Bears continue to remake their coaching staff as more names are being added every day. Since Sean Desai was promoted to a defensive coordinator, his goal was to build a strong staff around him, which included creating additional positional coaching jobs.
Desai continued to see new life added to the defensive coaching staff Wednesday, as the Bears have brought in Mike Pettine as the team's new Senior Defensive Assistant. Over the past three seasons, the former Packer defensive coordinator is on the right side of the rivalry now as he is awarded a new title.
While some of you may not be familiar with what a senior defensive assistant is, it has grown to become a very popular position in recent years, with the Vikings adding Paul Guenther to fill that role on their team this week too. What does a Senior Defensive Assistant do, you may ask? It is a position given to someone with tons of experience whose advice could be useful for new staff. In other words, Pettine will assist Desai and provide him with input without doing any full-on coaching.
A lot can be said about Pettine and his defense failing to show up in big games, but he has a long successful track record as a defensive coordinator. In 24 years of coaching, Pettine has been a defensive coordinator in 17 of those seasons. He has built top 10 defenses on 12 occasions during that time, including last year with Green Bay. That is hard to believe at times, but he does know what he is doing.
Before being the Packers defensive coordinator, Pettine spent time as the Jets defensive coordinator from 2009-12, the Bills in 2013, the Eagles in 2016, and was even the head coach for the Browns in 2014-15. Not only is it nice to get someone with Pettine's experience to back Desai, but when you get someone who knows the Packers offense and defense the way Pettine does, it becomes a bonus.
Not only has Green bay finished in the top half of the league in points allowed the past two seasons, but they have improved from 18th to ninth in yards allowed under Pettine. You can look at the NFC title game and point out the flaws in his defense at times, but they did intercept Tom Brady three times in that game also. Pettine's defenses have been known for forcing turnovers, and if that continues, this team will be better on that side of the ball.
When Vic Fangio was running Chicago on the ball's defensive side, things were at their best since the Monsters of the Midway season. They didn't allow points, they got after the quarterback, and most importantly, they forced tons of turnovers. In the two years since, with Chuck Pagano leading the way, things have changed.
Yes, the Bears still boast a top 10 defense in terms of points allowed, but they are giving up more yards now than they have in the past. They also have difficulty getting to the quarterback consistently, as Khalil Mack has been the only one proving he can pick up 10 plus sacks a season. Perhaps the most concerning thing about the Bears defense in recent seasons happens to be a strength of Pettine, and that is forcing turnovers.
Despite the amount of skill in the Chicago secondary, the Bears haven't done a great job when it comes to forcing turnovers. That is something they lived off for years. Adding a guy like Pettine, who specialized in forcing turnovers, could be a huge key to getting this defense back on track. He knows the Packers, knows this division, and has tons of wisdom to pass on to Desai or some of the younger coaching hires. This could be an excellent move for the Bears, not only for this season but beyond.
Upgrade Your Account
Unlock premium boards and exclusive features (e.g. ad-free) by upgrading your account today.
Upgrade Now