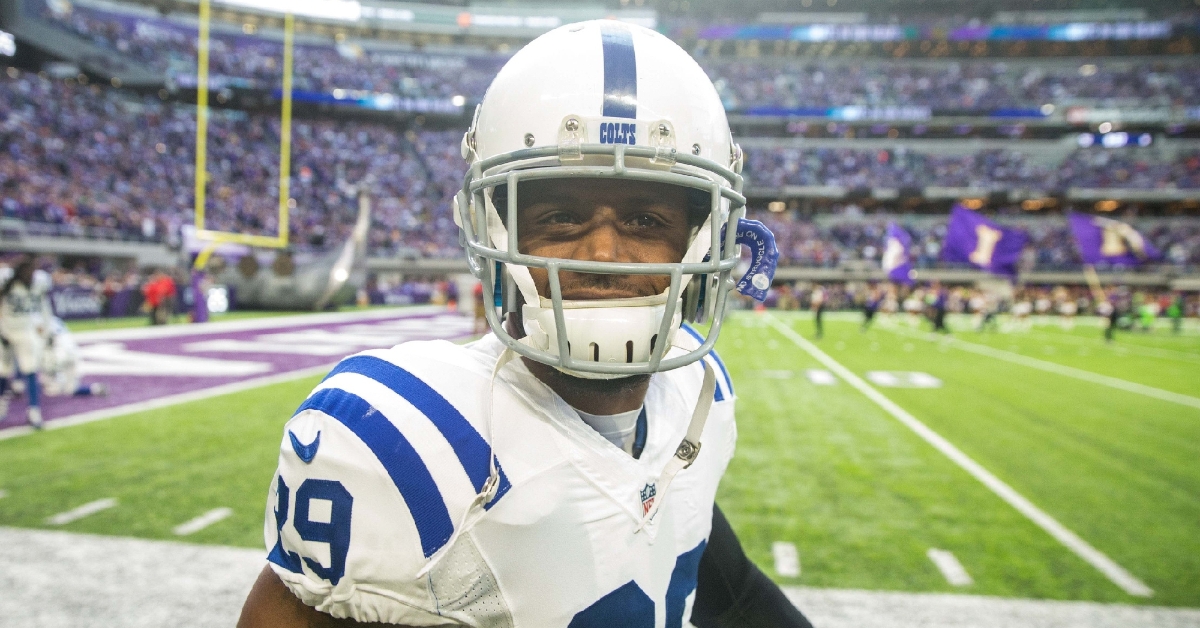 | | |
| --- | --- |
| Bears add former Pro Bowler to Defensive staff | |
---
| | | |
| --- | --- | --- |
| Friday, February 5, 2021, 11:07 AM | | |
The Bears continue to fill their coaching openings as that has been their primary focus.
While they still have some positions that need to be field, Chicago is also creating jobs to give others deserving an opportunity to show what they can do as a coach. One of those created jobs was a newly appointed assistant DB's coach in which Mike Adams was hired to fulfill.
As the team's new defensive coordinator, Sean Desai has been putting together a strong staff aimed at fulfilling his identity as a coach. His most recent hire is aimed at helping the defensive backs in former NFL safety Mike Adams. The 39-year-old had a long career that spanned 14 NFL seasons. Over his career, Adams played in 228 games, including 149 starts.
His NFL tenure was filled with ups and downs, but he was a very consistent player for the most part. Adams was a two-time pro bowler earning that recognition in 2014-15 as the Indianapolis Colts strong safety. Adams also has 10 games of postseason experience, including two games in the 2019 post season and his final season.
Not only is Adams the newest defensive coach on the team, but he will join Chris Rumph, Bill McGovern, and Bill Shuey as new coaches within this organization. Desai seems to have a plan in place regarding what he wants from the defense this season, so expect a few more new hires to happen over the coming weeks.
One potential position that could be created is a senior defensive assistant position. This would allow the Bears to bring in an experienced defensive-minded coach to work side by side with Desai, which could go a long way to molding him as a coach. Mike Pettine appears to be someone the Bears are considering bringing in for that position.
He isn't the only former defensive coordinator the Bears are interested in for the Senior defensive assistant position, as George Edwards is also a name to watch. The former Minnesota Viking defensive coordinator and current Dallas Cowboys senior defensive assistant interviewed for the Bears head coaching job in 2018 and is very familiar with the organization. Expect both of these men to receive significant consideration as the offseason continues.
Another name that has popped up is a bit surprising but certainly intriguing none the less. That would be 70-year-old Bob Sutton, who has been out of the NFL since 2018. Sutton has nine years of defensive coordinator experience, with three years coming with the Jets (2006-08) and the final six years with the Chiefs (2013-18). In his last season, Kansas City was ranked 31st in total yards allowed, 24th in points allowed, but they did land in the top 10 in takeaways proving to be an opportunistic defense.
Despite the Bears continuing to post a top 10 defense, there has been a lot of turnover with the offseason's defensive coaching staff. It will be interesting to see what Desai has in mind for his staff this season. At worst, adding all these different voices could ultimately help elevate this group as they all bring different strategies to the game. Bear fans should be excited to see this group together next year.