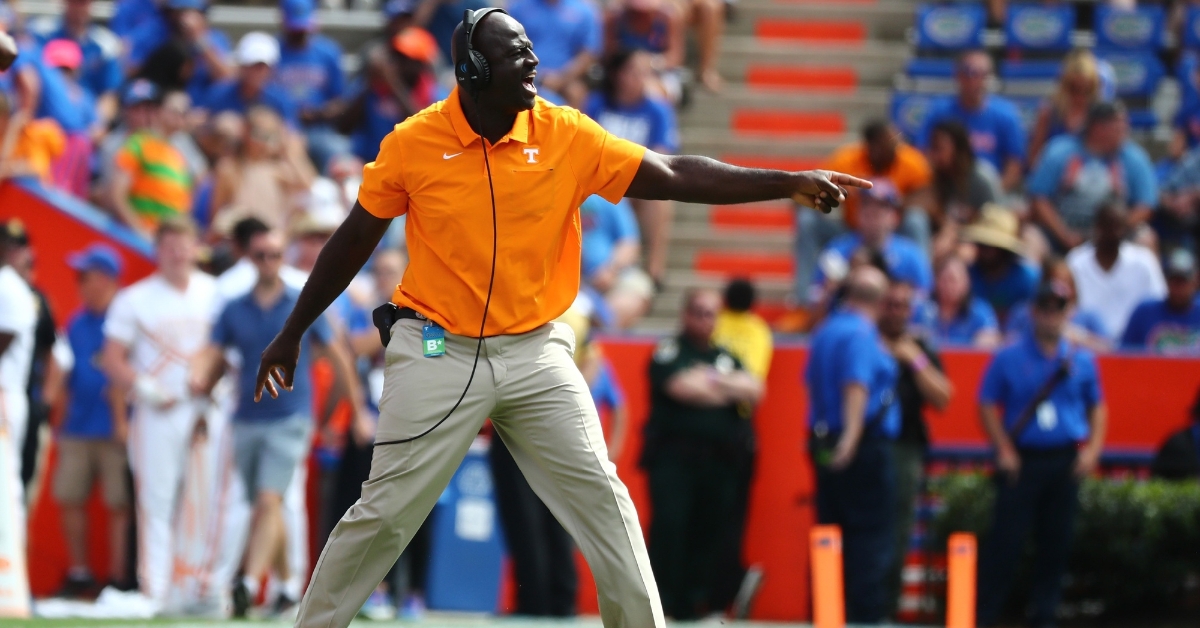 | | |
| --- | --- |
| Bears continue to add to defensive staff | |
---
As the 2020 season has ended for the Bears, many changes have started to occur within the organization. To the surprise of many, both Ryan Pace and Matt Nagy have been saved for another season as they need to come ready to bring the heat next year.
Then came the retirement of Chuck Pagano, as Sean Desai has filled his position. Pagano wasn't the only coach who has left the Bears since the end of the season. Former Defensive line coach Jay Rodgers left to join Brandon Staley in Los Angeles; outside Linebacker Coach, Ted Monachino won't be returning next season, nor will the team's running back coach and passing game coordinator.
This staff will have an entirely different feel next season, but maybe that is for the best. I think fans have seen the ceiling of where this team can go with the previous staff in place, so adding new faces could help them turn the corner. It will be interesting to see what the Bears have in mind going forward.
Thus far, fans have seen how quickly Chicago is jumping in to fill their roles as they are taking care of the defensive side of the ball. After promoting Desai to defensive coordinator, the Bears have continued to fill out the defensive coaching staff by adding position coaches in the process. Chris Rumph has been hired as the new defensive line coach, while Bill McGovern appears ticketed to become the new Outside linebacker's coach.
Rumph, a former Houston Texans defensive coach, has found a new home as he will look to get the Bears defensive line back on the right track. Rumph is no stranger to coaching on the ball's defensive side, but this will be a new position after he previously worked with the linebackers. With Akiem Hicks and others anchoring the defensive line in Chicago, Rumph has upgraded, and now it will be curious to see what he can do with this group.
Before landing an NFL gig, Rumph had extensive college experience, totaling 18 years in the process. Those stops included Tennessee (Outside Linebackers and Co-Defensive Coordinators), Florida (Defensive Line), Texas (Assistant Head Coach/Defensive Line), Alabama (Defensive Line), and Clemson (Defensive Line/Ends). Not only do you notice the high-level programs he was a part of, but most of his collegiate career was spent coaching on the defensive line, so this is not something completely new to him.
Rumph clearly knows what he is doing, considering 20 players have been drafted to the NFL after working with him. He must be doing something right if he keeps getting hired, and hopefully, the Bears are the next in line to reap from his overall success.
On the other hand, McGovern isn't official quite yet, but that appears to be the Bears next inside linebacker coach hiring. McGovern is stepping into an extraordinary situation loaded with talent. Players like Roquan Smith, Khalil Mack, and Danny Travethon are all coming back next season, so this is a dream scenario for McGovern to step in to.
McGovern has had a long coaching journey but most notably spent time as the linebackers coach at Boston College from 2000-12. That means he had the privilege to not only cross paths with Desai back then, along with coaching Luke Kuechley. Not a bad linebacker to work with.
When you look at the player that Kuechley became before retiring, you can see why he was a top-five linebacker if not the top linebacker in the league. Credit McGovern for some of that success as he had to coach him up in college. With Mack and Smith anchoring the linebacker room, McGovern has not one but two budding stars to work with, and hopefully, he can have them reach their potential.
The NFL is nothing new to McGovern as he has bounced around since the 2013 season. He coached the Eagles linebackers from 2013-15 before darting for the Giants from 2015-19.
McGovern returned to College last season as a member of the Nebraska staff but once again finds himself with an NFL job. Hopefully, things work.
With both positions now filled, the Bears only have one position left to fill on the defensive coaching staff. That happens to be Desai's old spot as Safety coach.