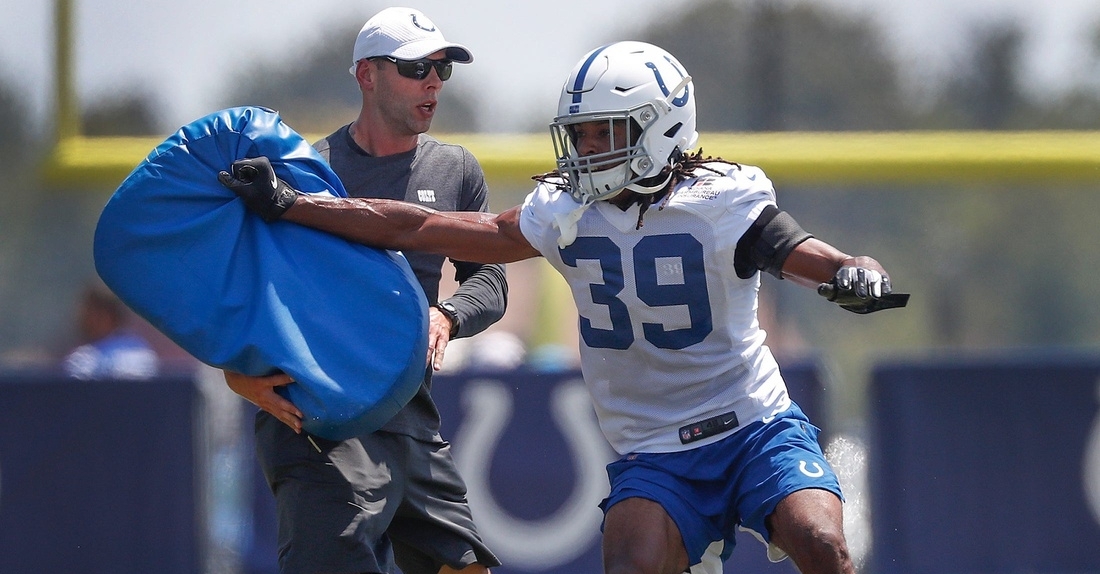 | | |
| --- | --- |
| Bears should consider Jonathan Gannon for defensive coordinator role | |
---
Of all the defensive coordinator candidates, Jonathan Gannon may be the least familiar among Bears fans. While that may be the case, Gannon is undoubtedly a name that Chicago should consider as they are not alone in terms of wanting his services.
A lot younger than most of the current coaches who have interviewed for the position, Gannon comes with 14 years of experience. He has been around the game for a while. He started his journey in the coaching ranks in 2007, working as a defensive assistant for the Atlanta Falcons. After taking a year off from coaching following that season, Gannon spent the next two seasons as a college scout before promoting a pro scout in 2011. That could be a good thing for the Bears as Gannon has an eye for college-level talent.
Following his scouting days, Gannon once again got back into coaching, working as a defensive assistant for the Tennessee Titans in 2012 and 13. Looking for a new challenge, Gannon joined Mike Zimmer and George Edwards, who we discussed yesterday in Minnesota, spending four seasons there as an assistant defensive backs coach. That experience is something Gannon cherishes as he got to learn firsthand from Zimmer, who is one of the best in the business.
For the past three seasons, Gannon has been hiding out in Indianapolis, where he has become the cornerbacks/defensive backs coach. You can tell his time with Zimmer has drastically helped as the Indianapolis secondary has consistently ranked in the top 15 since he took over that group three seasons ago. Not only have the Bears interviewed him, but he is a popular choice among teams for defensive coordinator. Gannon also interviewed with the Chargers and Falcons, but it appears both those teams have gone in different directions.
That could leave the door open for the Bears to nap him before he takes another interview. Gannon makes a lot of sense for this Bears team. If you look at the course of action, Brandon Staley has taken on before becoming head coach, and the Bears may want to bring in a young defensive mind to mold the defensive his way. This could be a big step in becoming a head coach someday, especially if he came in to have success right away.
Gannon has received a lot of high praise across the league, especially from Xavier Rhodes, who played under him in Minnesota and Indianapolis. With the Bears having many young and inexperienced corners around Kyle Fuller, maybe bringing in a coordinator who has specialized in working with cornerbacks is a good thing. Gannon knows who to work with a secondary and could get the most out of players like Jaylon Johnson, Kindle Vildor, and Duke Shelley. Even Fuller and Eddie Jackson could learn a thing or two from him.
One thing the Bears secondary lacked this season was the communication between the veterans and the rookies. Gannon is a firm believer that communication is the key to having a great defense. When you have a bunch of new players coming in, it is almost as if they are speaking a different language than those who have played together. Gannon is someone that would come in and have everyone on the same page right from the start.
When teams struggle to communicate, they tend to allow chunk plays through the air, which the Bears did far too often this year. Should Gannon come in and clean some of that up, it would do wonders for this Bears defense. The Bears still have time, but they need to figure out whether they want to go with experience or potential for their defensive coordinator role.