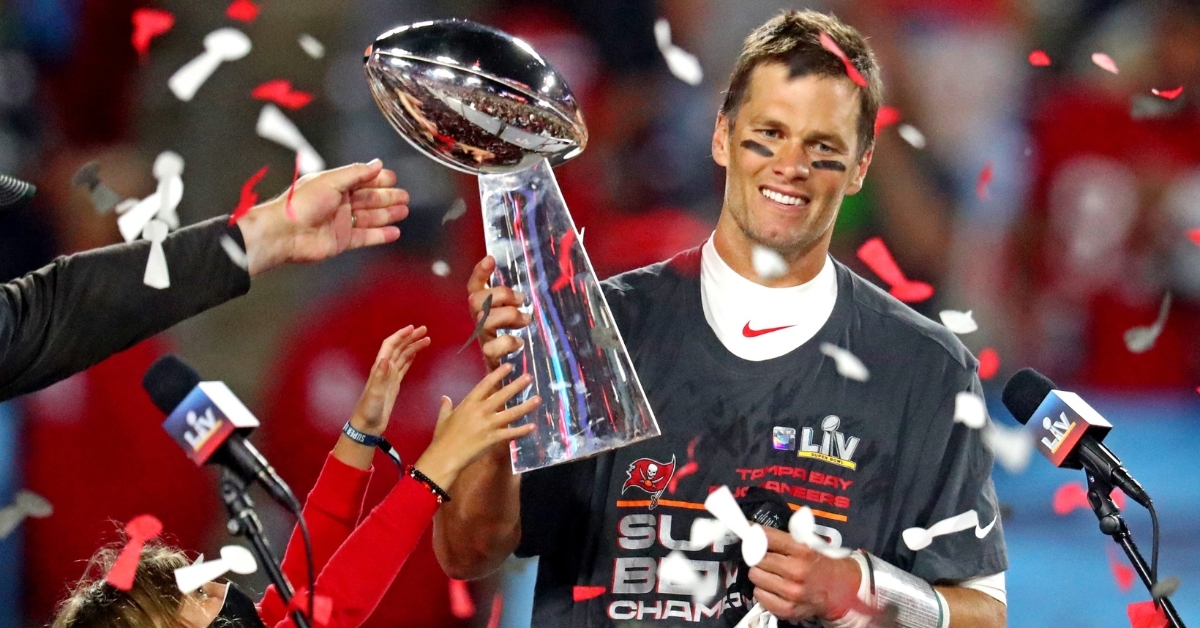 | | |
| --- | --- |
| Commentary: Tom Brady, the undisputed GOAT | |
---
| | | |
| --- | --- | --- |
| Sunday, February 14, 2021, 8:16 AM | | |
One of the debates that stands the test of time is the debate of the greatest of all time. This debate works across different occupations, platforms, sports, and cultures and always has spirited and compassionate arguments for any side of the debate.
When it comes to football, there are many debates about who the GOAT is. While many might argue that Lawrence Taylor, Walter Payton, Jerry Rice, or Deion Sanders are the greatest of all time — or at least at their perspective positions — the greatest of all time in football has to be a quarterback, the greatest and most important role the sport has to offer.
When the NFL first began, Bart Starr was likely the greatest-ever — winner of the NFL's first Super Bowl and multiple others. Terry Bradshaw and Roger Staubach dueled for years and won their share of Championships — and Joe Namath and Johnny Unitas both had arguments to make. The Greatest of all Time conversation shifted in Joe Montana's favor when he won four Super Bowls in the 80s.
After Montana, it was Troy Aikman and Brett Favre who challenged him. Although their statistics outshined Montana, his postseason dominance left him with the edge into the millennium. Peyton Manning had both the accolades and accomplishments to enter his name into the conversation, and Drew Brees put up the numbers to be considered — but Tom Brady outshined all in the 2000s.
Brady won three Super Bowls from 2000-2010, beating the Los Angeles Rams, Philadelphia Eagles, and Carolina Panthers, and was chomping at the bit to leap Montana and become football's greatest of All-time. After dropping a pair of Super Bowls to Eli Manning and the Giants, Tom Brady and the Patriots got back to their winning ways, beating Russell Wilson and the dominant Seahawks — giving Brady his fourth ring, matching Joe Montana and was revered by some as the greatest of all-time.
Brady's GOAT bid became official when Brady led a 25-point comeback against the Atlanta Falcons, and the Patriots won 34-28 in overtime, clinching the QB's fifth ring. Two years after that, Brady won his sixth ring against a stingy Los Angeles Rams defense. Brady was near the tops in football history in yards, touchdowns, Super Bowls, MVPs, Super Bowl MVPs, and the list goes on and on.
In a greatest of all-time case that seemed impossible to puncture, some naysayers believed Brady's success was simply a product of the system that undisputed greatest coach of all-time Bill Belichick had in place in New England. All of Brady's success stayed partially in the shadow. So to truly prove everyone wrong — something Brady had done his entire career — Brady needed to win without Belichick.
The ever so talented Aaron Rodgers and the up-and-coming phenom Patrick Mahomes also garnered some of their own GOAT traction — based on talent and statistics and their own Super Bowl-caliber rosters of late. Rodgers was having an all-time historic season in 2020. Mahomes was off to such a great start in his career that his case for Greatest of All Time had a chance to eventually top Brady, especially if he could earn a head-to-head win in the big game over the greatest.
After the 2019 season, Brady left the Patriots and went to the Tampa Bay Buccaneers — the worst professional franchise in terms of winning percentage of all-time — and led them to their first title in nearly 20 years, topping Brees, Rodgers AND Mahomes along the way. If anybody could argue in favor of Mahomes or Rodgers or Brees, they would have to acknowledge the fact that a 43-year old Brady beat them on his way to his record seventh Super Bowl.
In case it wasn't clear yet, Tom Brady silenced all of the naysayers left and won his seventh ring while making his 10th Super Bowl of his career — making him the undisputed, Greatest of All Time.
The sixth round, 199th overall draft pick, is the Greatest of All Time — seven championships, 10 super bowl appearances, nearly 80,000 yards, and 581 touchdowns later. And if that wasn't enough, Brady is hungry for more.