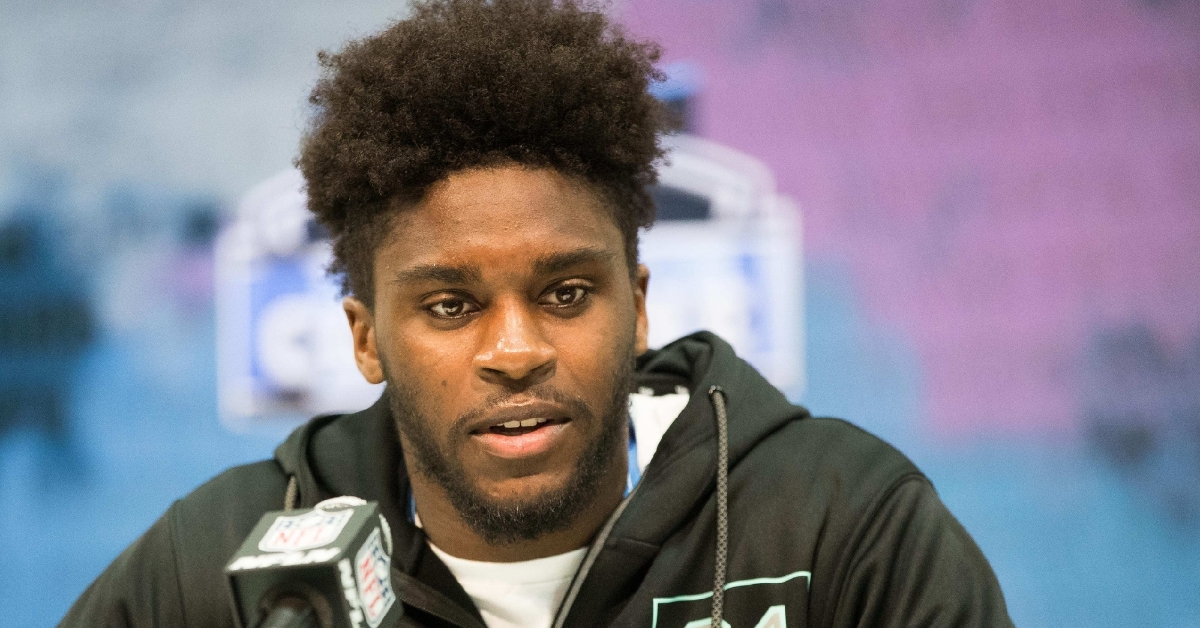 | | |
| --- | --- |
| Bears News: Getting to know: CB Jaylon Johnson | |
---
| | | |
| --- | --- | --- |
| Tuesday, April 28, 2020, 12:08 PM | | |
After letting Prince Amukamara go this offseason, the Bears had a gaping hole at the CB position as they need to find a new running mate for Kyle Fuller. All free agency, Chicago has done a great job of adding some nice depth pieces at the CB spot, but none of them are long term options leading many to believe the draft is where the Bears would look.
Chicago was rumored to be in on several secondary pieces in the second round, especially at pick No. 43. However, after taking Cole Kmet, fans began to wonder what to expect with the team's second pick just seven spots later. Well, that question was quickly answered as the Bears felt the need to address the secondary position at NO. 50, selecting the University of Utah CB Jaylon Johnson with the team's second pick on the day.
At 6-0, 181 pounds, Johnson isn't going to bully any receiver up size-wise, but he makes up for that with great technique and the knack for always finding the football. Not only was he viewed as a sleeper CB in this draft, but many feel the Bears got one of the bigger steals on Friday as he was graded as a first-round talent by some, yet somehow fell to the second round at No. 50. Chicago couldn't pass him up at that point.
For not having the typical size you look for in an outside corner, Johnson makes up for that by playing with great vision, which happens to be one of his strengths as a player. He not only knows how to track the ball but always has a knack for being around the ball and forcing receivers to make contested catches throughout the game.
He has the athleticism to match up with anyone in this game and possesses the speed to run with almost any receiver in the game on deep routes. Not only does he posses the downfield speed you look for in an outside CB, but his reaction time is also some of the best in the game as his fluidity to adjust to routes is top-notch.
Johnson plays with a playmaker's mindset, and his route recognition along with his ball skill set makes him a legitimate player who could challenge for the starting spot week one. Chicago may have found their long-term answer alongside Fuller.
While Johnson brings a lot of good to the table, like all rookies, he does have things to work on also. One of those things he needs to work on happens to do with his overall technique as he doesn't always trust his technique despite playing very well in coverage. That sometimes causes him to get boxed in or beat at the line as he tends to adjust his footwork moments before the ball is snapped.
While he does show good instincts when attacking the ball, Johnson has also shown that he tends to lose receivers downfield should he focus too much on the QB. That all comes to technique once again as refined technique would allow him to keep track of both the QB and WR. Another flaw that he needs to work on is his thin build, as mentioned above. Johnson is gifted athletically, but will not be able to play physical at the line with bigger receivers. If Chicago wants to keep him as their outside CB long term, he does need to add a bit more size to his body.
Player comparisons: Whenever a player is drafted in this league, they are also compared to either a past or present NFL that closely resembles their game. For Johnson, two players come to mind, and both have had their fair share of NFL success.
From an athletic standpoint, Vonte Davis is the one that comes to mind. Davis was never the biggest CB on the field but knew how to play using strength and athleticism to his advantage. If he doesn't have the Davis attitude, then I like what Johnson brings to the table in Chicago.
The second player comparison has to do with his on the ball skills as I see a lot of a younger Malcom Butler in him. More so, the Butler days from when he was in New England where he always seemed to be around the football disrupting both a QB and WR timing. Butler had a few good seasons and then fazed out because he never had the best technique, but made up for it by finding his way to the ball.
Johnson, to me, is a mix of both players, which will undoubtedly help the Bears both in the short and long term. Not only will he be battling for the starting CB job out of camp, but there is a good chance he wins it and will open across from Fuller. Should he not win the job, Johnson will see plenty of playing time this season as the Bears will do whatever they can to diversify his game and keep him on the field.
Upgrade Your Account
Unlock premium boards and exclusive features (e.g. ad-free) by upgrading your account today.
Upgrade Now