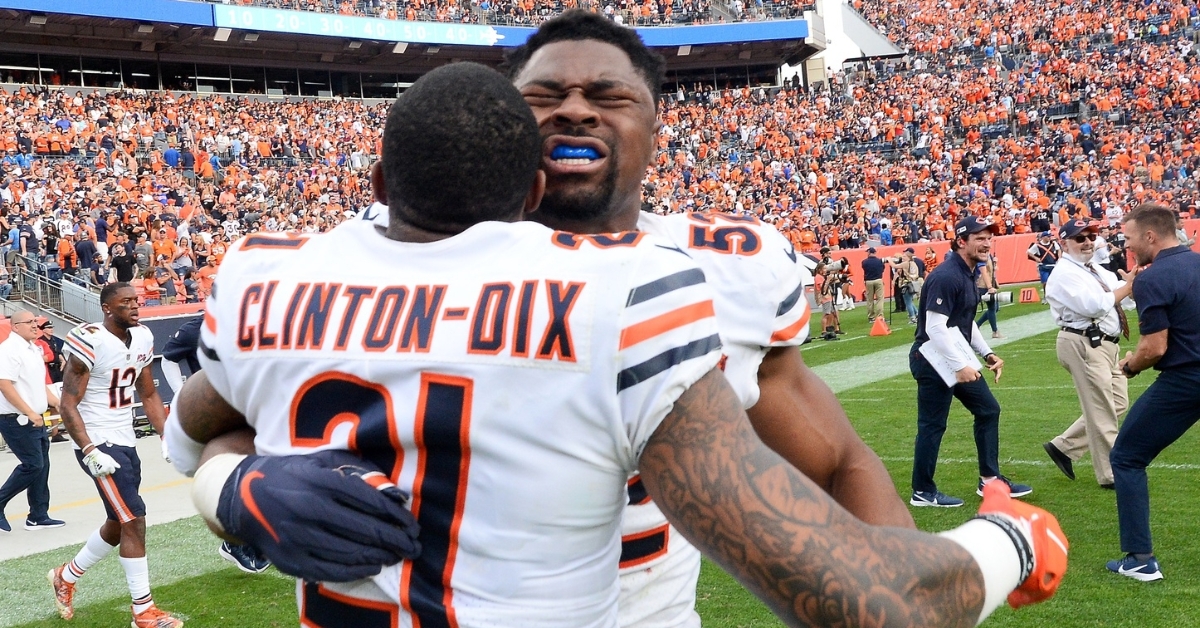 | | |
| --- | --- |
| Bears News: Another Homecoming for Ha-Ha Clinton-Dix | |
---
| | | |
| --- | --- | --- |
| Friday, September 20, 2019, 4:45 PM | | |
It is not too often a player gets to experience a homecoming so early in the season, but for safety Ha-Ha Clinton-Dix, that is precisely the case for this Monday. Acquired via free agency this past winter, Dix has already faced off against the team that drafted him in week one before now getting a homecoming appearance against his most recent organization.
Dealt in week six last year, Dix found himself playing for Washington with hopes of stabilizing what was a putrid defense to put it lightly. Dix played his best football at times last season, but the result saw him miss the postseason again and opted to test free agency in the spring. That appears to be the right choice for him as he signed a one-year deal with the Bears and has already looked comfortable in his new home.
Not only does Dix want to continue to impress the Bears organization in hopes of reaching a long term deal this off season, going against another opponent that he is familiar could help Chicago immensely as he knows a little more about the Washington offense than most by going against it in practice daily. Despite that, Dix and his team must go out there and execute the game plan for them to be successful. Dix knows there may be a little pregame emotion once again given the relationships he has made with some of those Washington teammates.
"It's an opportunity for me to go out and showcase my skills against guys that I'm familiar with," Clinton-Dix said. "I have a relationship with a lot of guys from that team that are from 'Bama, and just the time I spent there, I created relationships with those guys."
The relationships he formed in Washington are clear as Dix stated that he highly considered resigning with the Redskins following the 2018 campaign. Once he visited with Chicago, he couldn't say no as he just fell in love with everything about both the city and organization.
Not only will this a be a homecoming for sorts for Dix as a player, but it will also feel like a college reunion as several players on the Redskins roster may get the same vibe. In total, Washington boasts six players who played their college ball at the University of Alabama, the same school in which Dix attended. Five of those six players reside on the defensive side of the ball, which is why Dix was able to form such a cohesive bond immediately in Washington.
"Anytime you get a chance to play against your friends, the competition level gets a little higher," Clinton-Dix said. "You're a little more excited and anxious to get out there and have fun and play the game I love."
Now with a brand-new defensive unit, Dix is hoping that his familiarity with the Redskin offense can help deliver an impressive performance that will take the focus off an offense that has been less than appealing. If Dix thinks this homecoming is going to be emotional, he has no idea what is in store for him later in the year once he returns to Green Bay. After all, he was a part of the Packers for nearly six years as opposed to just two months in Washington. Either way, look for Dix to step up his play this week to impress his former mates.