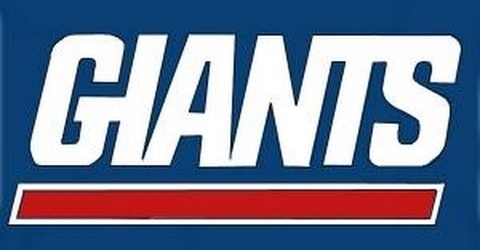 | | |
| --- | --- |
| Breaking down Bears 2020 Opponents: New York Giants | |
---
| | | |
| --- | --- | --- |
| Monday, July 20, 2020, 9:49 AM | | |
As we get set for training camp, which we recently found out is going on as scheduled now would be a good time to look at the Bears opponents this season and what to expect. We already knew coming in that the Bears would see the entire AFC South (4 games), the NFC South (4 games), the NFC North (6 games), leaving the two random cross over games to fill the schedule.
Since the Bears took third place in their division last season, it meant that Chicago would be seeing a third-place team from two other divisions to balance the schedule. The Bears will see those two third-place teams: the Los Angeles Rams and the New York Giants. Today we will focus on the Giants' roster and what to expect from them this season.
After two seasons of less than inspired football, out goes Pat Shurmur as head coach and in comes former New England Special Teams coach Joe Judge to run the show. Not only is this Judge's first time as a head man, but he is going to have a tough go of things as he looks to turn the Giants franchise around. One of the keys Judge has going for him is that he has two young guns leading the offense in now second-year man Daniel Jones at QB with Saquon Barkley continuing to be the bell cow in the backfield.
Record aside, Jones played very well at times last season, especially early on when he was called in to replace Eli Manning. Jones did miss some games toward the end of the season, but he played well and proved the Giants made a good pick to bring him in. From a passing standpoint, Jones has some playmakers to throw too as Sterling Sheppard will once again be the teams No. 1 man with fast-rising Darius Slayton at the No. 2 and Golden Tate in the slot. Evan Engram continues to be one of the better pass-catching tight ends in the league so that the Giants will have plenty of options.
However, the Giants offense will only go as far as Barkley takes them as he remains the focal point of that group. Whether on the ground or through the air, Barkley is accounted for by every team the Giants play. He is what you call a game-changer and a playmaker who can make something happen whenever he touches the ball. With guys like Kevin Zeitler (RG), Nate Solder (RT), Spencer Pulley (C ), Will Hernandez (LG) and Andrew Thomas (LT) holding down the front line, should Jones be given time to thrown and lanes open up for Barkley the Giants may surprise some teams offensively as they can certainly put up points.
The defense has always been an issue for New York, and unless things changed this offseason, it will be the deciding factor on the Giants success once again. Adding former Packer linebackers Blake Martinez and Kyler Fackrell will undoubtedly help in the tackling game, but what about the rest of the unit. Guys like Dexter Lawrence and Leonard Williams will need to get pressure on the QB more than they did last season, but both played well throughout 2019.
Should those two be able to break through and pressure the opposition, it will allow the linebackers to make easier plays, which will take the pressure off a secondary unit that flat out struggled last season. Sam Beal is the team's No. 1 corner on the outside as he is paired with Corey Ballentine. Neither one of these players would be a No. 1 on most teams, so it will be especially important to see how they perform this season as they will need to be on top of their games.
The backline of the Giants secondary is by far the strongest part of that unit as Jabrill Peppers, and Xavier McKinney hold down the safety spots. Both men have proven to be playmakers in the past, and they will continue to do that when called upon. They don't want to be called upon too much, as that would mean blown assignments upfront.
Ultimately, the Giants' success will fall on the coaching staff in which Judge has spent a lot of time creating. Perhaps two of the most critical moves came on the offensive coaching staff when he hired former Dallas Cowboys head coach Jason Garrett to be the play-caller with former Cleveland head coach Freddie Kitchens in charge of TEs. Neither of them had the success they would have liked as a head coach, but have proven to be great offensive minds. With a young QB, and a young group of core players bringing in great offensive minds is certainly a considerable part of a team's success.
Prediction Bears 24 – Giants 13: Chicago is lucky to see New York early in the season as the Giants will still be getting used to the new staff in place. Had these teams met in November or December, I may pick a different outcome, but given how early they meet, I am giving the Bears the edge. Not only is the game at home, but you have a hungry defense that wants to get back to the 2018 level going against a young and unproven QB, which usually doesn't end well.
Add in Matt Nagy may be coaching for his job this season and a pair of QBs eager to prove they are worthy of being the Bears long time starter, and you have a team that cannot afford any letdowns this season. If the Bears not only want to win the division but compete for a postseason spot, these are the wins they need to have.