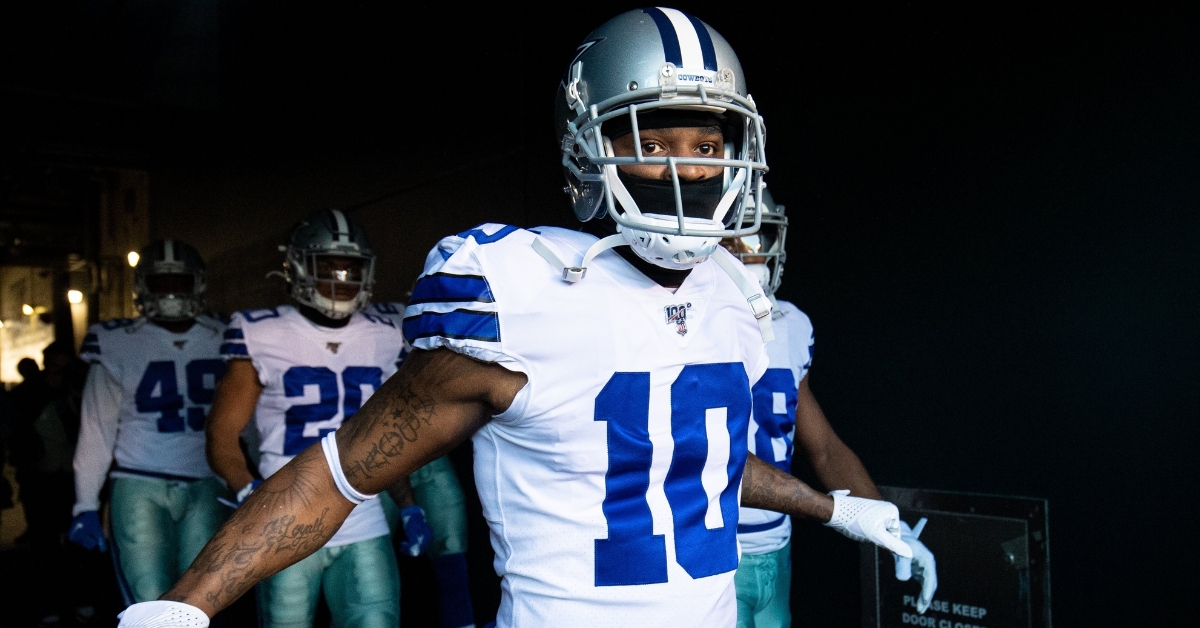 | | |
| --- | --- |
| Five available free agents that could help Bears | |
---
With most NFL training camps getting ready to gear up in about a month pending the COVID 19 situation, coaches are going to start diving into their roster to see what additions could be made. Right now, the Bears roster seems to be the way Matt Nagy and his staff want it, but there are still some moves out there that could help Chicago moving forward. Today we will look at some of the available offensive free agents that could help the Bears in 2020.
1. Tavon Austin (WR): With the departure of Taylor Gabriel via being cut from the team, the Bears need a new slot receiver now that Anthony Miller will be taking over the No. 2 role. They added Ted Ginn Jr and have other pieces to work with, but I am not sure anyone on the roster can play the slot for the course of the season. Insert Tavon Austin.
The former first-round pick of the Rams, Austin has always had the skills to be a big-time threat but has never reached his full potential. Once traded to Dallas, Austin started to showcase those skills a bit more, but still hasn't lived up to first-round billing. For his career, Austin has been what I like to call the swiss army knife of an offense as he has done a bit of everything.
Austin had 214 receptions for just over 2005 yards and has added 1340 yards rushing and 1943 return yards all to go with 28 touchdowns during his career. With the number of wrinkles the Bears like to use offensively, Austin would be the perfect fit, especially when you can move him around. He wouldn't come with a hefty price tag either.
2. Kelvin Beachum (OT): From a position standpoint, Beachum makes a ton of sense for Chicago, given how much their offensive line struggled last season with injuries and performance. From an age standpoint, Beachum is entering his age 30 season, and you should be able to get three or four more good years from him.
Financially is where the problem exists as he made 8 million dollars last season and will be looking for somewhere along that line once again. With the Bears being super tight financially, some sort of trade or cut would need to be made to pick him up. Apart from Sam Darnold, Beachum was arguably the essential part of the Jets offense last season and would fit in nicely with the Bears.
He has the experience, knows how to both run and pass block, and is durable at the tackle position, which is something the Bears need. With Kyle Long now retired, the Bears will be looking for a new leader on the line, and Beachum would be the perfect fit.
3. Taylor Gabriel (WR): If the money could be worked out, I wouldn't rule out the possibility of Gabriel returning to Chicago this season either. Sure, he did battle through his share of injuries, especially last season, but when he was healthy, he was an excellent No. 2 WR and someone both Mitch Trubisky and Nick Foles could count on.
Not only would Gabriel bring the trust factor to this offense, but he knows the offense, so it isn't like he would be behind the eight ball when the season got underway. Given what the Bears paid him when they originally signed him, the two sides would need to meet somewhere in the middle, but it is worth a shot.
4. Josh McCown (QB): This may seem the most unlikely given the age of McCown (41) and having Nick Foles and Trubisky on the roster already. However, considering how the Bears are one of the tightest in terms of salary cap money, I am not going to be shocked to see Trubisky or Foles traded or released at some point this season to free up money depending on who wins the QB job.
Should that happen, Chicago will be in the running for a backup QB and will not want to break the bank, especially if for just one season. That is where McCown comes into play. Not only is he a backup, but he would have no trouble coming into a situation for a one-year deal knowing if things go south, he can give you a little something off the bench. It is not a long-term option that is for sure, but something the Bears might have to look at if they release a quarterback.
5. Cordy Glenn (OT): The final free agent I will look at on the offensive side of the ball as OT Cordy Glenn is worth kicking the tires on. From a name standpoint, Glenn may not be someone most are familiar with, but he has had a solid career.
Since being drafted by the Bills in 2012, Glenn has played in 97 games, making 95 starts between Buffalo and Cincinnati. Now a free agent for the second time in his career, Glenn is looking for a multi-year deal with a chance to start for at least one more organization. The Bears offensive line seems set heading into 2020, but one name leans me to thinking Glenn may come into the fold.
That name is Bill Lazor, the Bears' new offensive coordinator who was previously the Bengals offensive coordinator when Glenn most recently played. He knows exactly the type of schemes Lazor likes to use, and I think he could fit in nicely even with a Nagy wrinkle to the offense being put in play. Even if signed for a one-year deal on the cheap, Glenn is the perfect depth signing that could quickly fill a starting spot if needed.