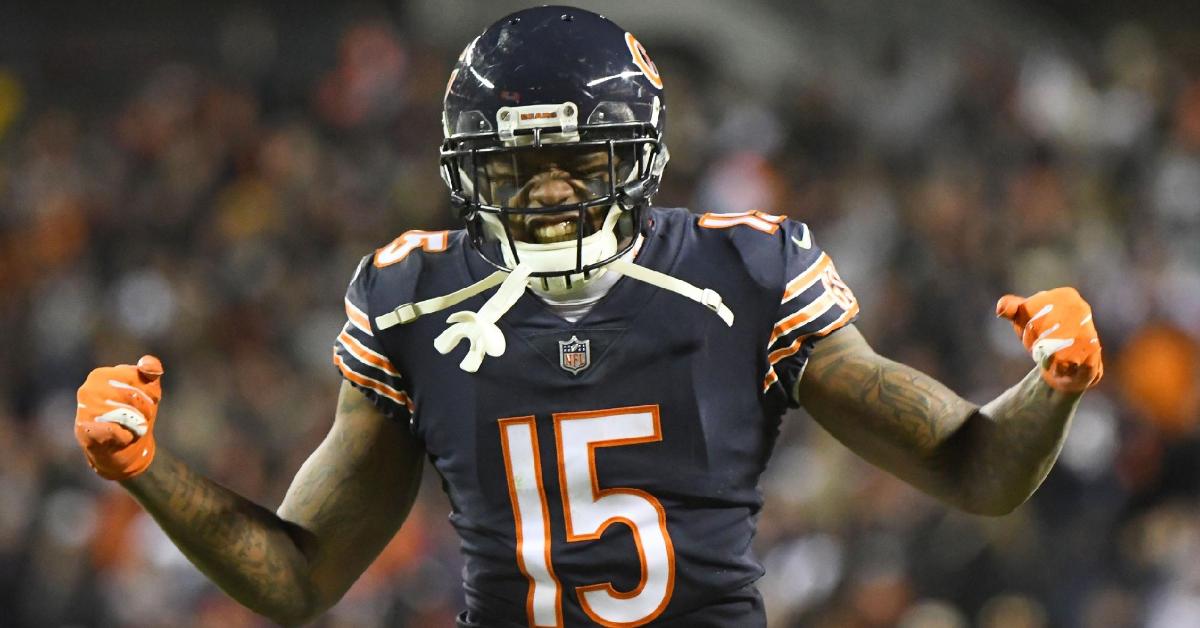 | | |
| --- | --- |
| Three Chicago Bears ranked near top of Fantasy rankings | |
---
| | | |
| --- | --- | --- |
| Friday, February 14, 2020, 10:53 AM | | |
For as bad as the season was for the Bears last year, a few players managed to put up strong campaigns that earned them some recognition throughout the league. That recognition wasn't from the league itself instead, three of the Bears offensive weapons ranked in ESPN's top 100 for Fantasy football among their positions as more and more people continue to play this game.
These rankings are based on 2020, so a lot can change from now until then.
Leading the way among the Bears is Allen Robinson, who checks in as the No. 22 receiver next year. Coming off a career year and one of the best receiving seasons since Alshon Jeffrey and Brandon Marshall were here, Robinson ranked higher this past season than his initial 2020 projection as he was graded as the 11th best fantasy option this year.
That was mainly due to a season in which he ranked seventh in receptions with 98, 14th in yards with 1147 and tied for 16th in touchdowns with seven. Those all rank in the top 20, which right there proves he is among the best in the game. Robinson posted three 100-yard efforts a season ago, including his seven reception 102-yard season-opening performance against Green Bay.
His second 100-yard game came against the Giants when he caught six passes for 131 yards and a touchdown with his final one coming against Green Bay again collecting seven passes for 125 yards. Robinson also caught at least one pass in all 16 games, meaning he has caught at least one pass in all 72 games he has played.
The next Bear on the list is second-year RB David Montgomery, who comes in ranked No. 18 among running backs but 41st overall. After a slow start to his rookie season, Montgomery picked things up to finish with 889 yards, which landed him No. 19 in all the NFL. Those numbers came surprisingly with just two 100-yard efforts, including his 113-yard week 17 performance against the Vikings.
Look for Montgomery to get more touches in the offense next season as they will look to utilize him more in both the running and passing games while making him the focal point of the offense. He should take significant steps forward in 2020.
The third and final Bear on the list to land in the Fantasy top 100 is another RB Tarik Cohen, who checks in at No. 91 overall. Once viewed as the Bears future in the backfield once Jordan Howard left, Cohen struggled to find his role in 2019, finishing the season with 213 yards rushing on 64 carries but caught a career-high 79 passes for 456 yards and three touchdowns.
The only reason why I see Cohen landing on this list is his ability to catch passes out of the backfield. That alone makes him a unique threat as the Bears can employ him in different ways into the offense. Can he run the ball if need be, sure can as he has proven he can do that in the past? However, his bread and butter will continue to be the receiving game as he forces defenses to adjust the game plan when he catches passes.
These three will play a huge part in the Bears' overall success in 2020 as fantasy football owners should jump on these players if available. Let's see if more Bears can find themselves on this list next year, as we hope the offense will look much better this upcoming season.