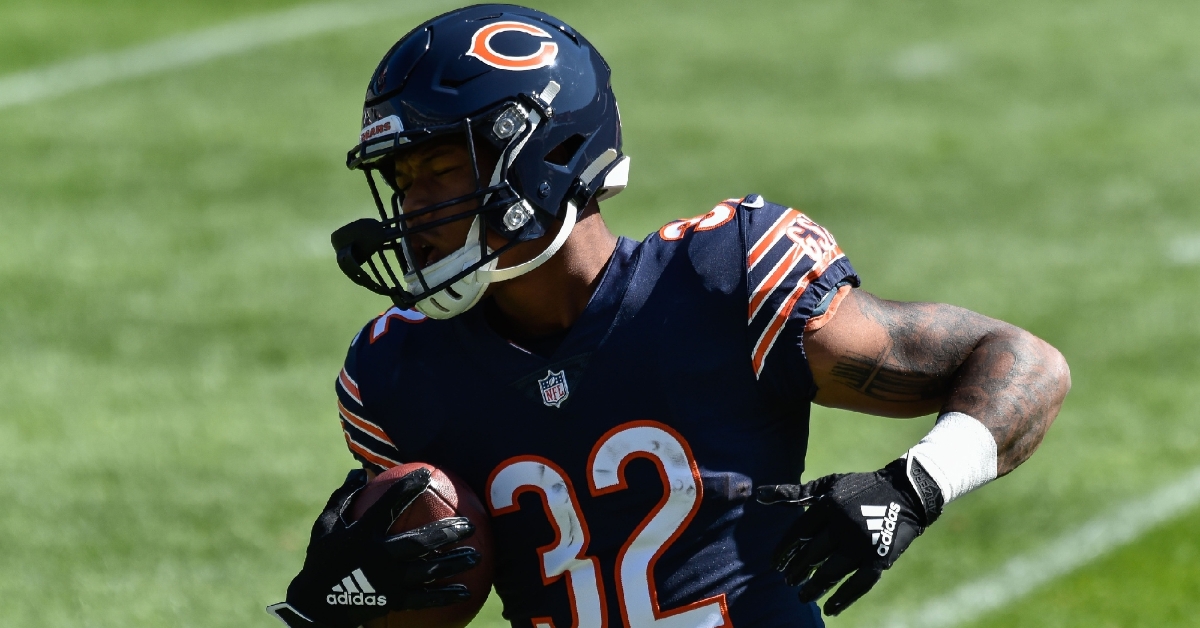 | | |
| --- | --- |
| Three Things to watch, Prediction: Bears-Jaguars | |
---
Two down, two to go. That should be the Bears' mindset as they continue to try to win football games late in the season. With two straight wins under their belt to climb back to .500, Chicago is still in a position to make the playoffs. For that to happen, the Bears need to win out and hope for a Cardinals loss along the way.
The Cardinals have the Rams in week 17, so there is a chance their loss comes then, but the Bears have the Packers in week 17, so that will be just as tough. We can cross that bridge when it comes, as this week, the Bears will head to Florida to take on a 1-13 Jacksonville team that has lost 13 straight since winning week 1.
Record aside, this Jaguars team is a pesky squad in many of their games only to come up short. They gave both the Packers and Vikings all they could handle before falling late. They also have a three-point loss to the Titans, and a two-point loss to the Browns, proving the Jaguars have been a hard-luck victim.
Everyone knew coming into this season that the Jaguars would be in a position to land Trevor Lawrence in the next springs draft. With the Jets winning last weekend, Jacksonville now moves into the No.1 slot, so it will be curious to see how things play out. The quarterback position will be one position to watch in this one as Jacksonville has gone with Gardner Minshew, Mike Glennon, and Jake Lutton. Minshew is the lone one with a victory, but Glennon may have played the best out of the three.
Here are some things to look for in week 16.
Keep feeding Monty: Since being drafted in the third round last year, Bears running back David Montgomery has struggled to find consistency. A large reason for that has been the offensive line, but he hasn't been the running back they expected him to be. That has all changed as Montgomery is coming off two great games and is approaching 1000 yards this season. Should he hit that mark, it would be the first time someone topped 1000 yards since Jordan Howard in 2016.
Montgomery was always viewed as an every-down back, but with guys like Tarik Cohen, Montgomery was never used that way.
Once Cohen went down, Montgomery knew he would need to shoulder a much larger load and struggled to get going. It took him eight or nine weeks this season, but suddenly Montgomery looks like the player the Bears expected him to be.
Not only is he coming off two straight 100- yard games, but he has now surpassed that mark three times in his last four and four times this season. He is also coming off a career-high 32 carries against Minnesota, so the Bears are having little trouble feeding him the ball.
Since week 1, Matt Nagy insisted he wanted to be a run-first football team that controls the line of scrimmage. As much as he tried to do that the first 10 games of the season, the Bears couldn't get the consistency going, they were hoping for. Since Bill Lazor has taken over the play-calling duties, this offense looks the way Nagy hoped it would. This is the point of the season where your playmakers need the ball in their hands, and Montgomery needs to continue to set things up for the offense.
?? Derrick Henry
?? Dalvin Cook
?? David Montgomery

PFF's highest-graded RBs of 2020 ?? pic.twitter.com/3rG8Vsuw9x

— PFF (@PFF) December 22, 2020
A Glennon payback game: Four years ago, the Bears drafted Mitch Trubisky to be the team's franchise quarterback. However, before that, fans tend to forget Chicago signed Mike Glennon to a four-year 42-million-dollar deal. Despite drafting Trubisky, the Bears named Glennon the team's starter to open 2017, and he played the first four games of the season until getting injured in week four against Green Bay. Trubisky finished that game, and the rest is history.
Since that moment, Glennon has bounced around the league and has found it hard to stick on a team. Jacksonville brought him in this year, and he finally had the opportunity to play once again. From the moment he took the field, the Jaguars saw some great things from him, which is a lot of what the Bears saw when they signed him.
He may not have a win this season, but his numbers were not that bad. You could even argue that the Jacksonville offense was at their best when he was under center. It appears that Minshew will be starting this week, but against this Bears defense, expect some struggles to the point they could pull him for Glennon. Should that happen, you can bet Glennon will be extra motivated going against the Bears.
Remember when the #Bears gave Mike Glennon a 3-year $45-million contract and we were all told what a great starting QB prospect he was?

— Mike Tanier (@MikeTanier) September 5, 2020
Take care of business and get ready for week 17: In the NFL, no game should be looked at as an easy win. However, if there were ever a game, the Bears should win, this would be it. The Bears are riding high and are on the verge of potentially making the postseason where the Jaguars are in free-fall mode. You would think this would be a one-sided blowout win.
However, this is the classic definition of a trap game, which has haunted the Bears in the past. I will not sit here and say the Bears take anyone lightly, but sometimes they play down to their opponent. Given the magnitude of what next week's game could mean, I would worry about the Bears perhaps looking past Jacksonville a little bit.
For the Bears to have any shot at the postseason, they need to win every week. Ultimately that is all they can control because the Cardinals still must lose in the process. Chicago is starting to play their best offensive football at the perfect time, and if the defense gets back to their elite level, they will be a team no one wants to face come January.
Prediction: On paper, this is a game where the Bears should physically dominate and win by three-plus scores. However, when you look at how tough Jacksonville has played against some quality opponents, expect a challenging game. While the Jaguars' offense may not be great, their defense can cause problems that ultimately could affect Trubisky.
The key to this game will be the Bears' offense and their ability to move the football and put up points. Chicago's defense hasn't been great as of late, but they should be able to put up a better showing this week. Offensively speaking, Chicago has looked great but could be locked into a defensive struggle if the Jaguars continue to play the defense they are capable of.
In the end, I like the way Chicago is playing right now, and I don't see Jacksonville giving up that No. 1 pick right now. Expect a physical football game that will be close throughout, but the Bears move to 8-7 with a 21-13 win.