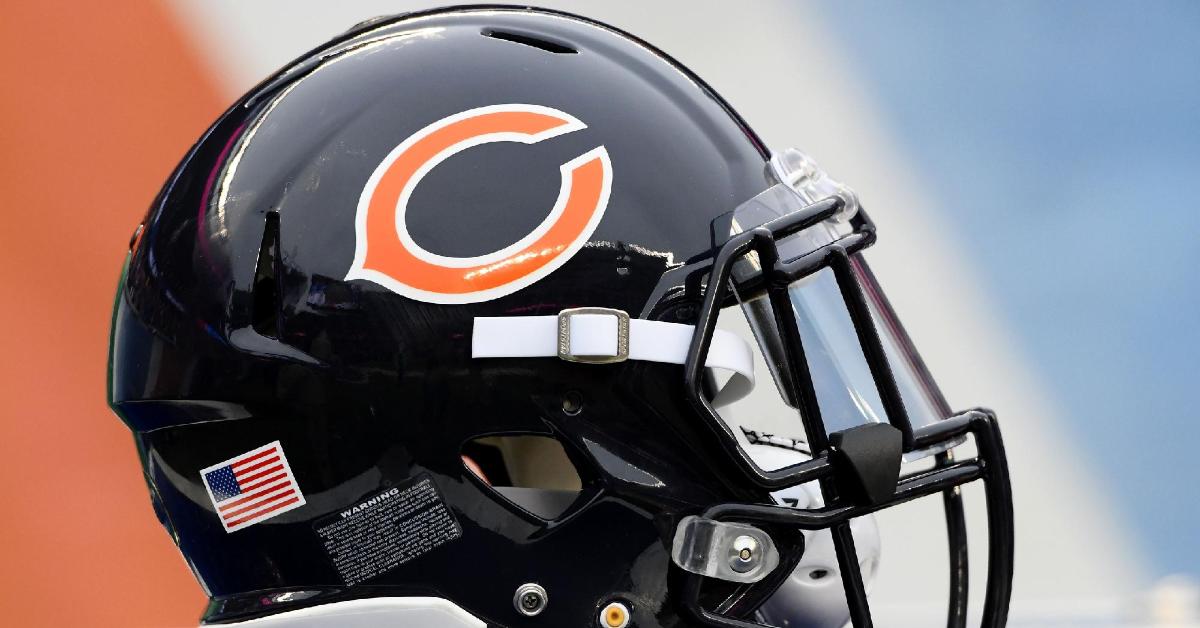 | | |
| --- | --- |
| Where are they now? Re-grading the 2012 Bears draft class | |
---
| | | |
| --- | --- | --- |
| Thursday, June 4, 2020, 9:01 AM | | |
After completely missing the mark during the 2011 NFL draft, the Bears had a ton of work to do to make up for that in 2012. Once again, with less than seven picks, Chicago knew they needed to hit on most of them, and early on, they did just that.
Round 1 Shea McClellin (DE Boise State): The Bears knew they needed some more help on defense and got help immediately in the first round by taking McClellin. The former Boise St. star put on quite a show in his four years in Chicago, proving he was worth the first-round pick Chicago made him. Following his tenure with the Bears, McClellin linked on with the Patriots for two seasons before calling it a career after just six seasons.
McClellin put together six rather solid seasons, finishing his career with 202 tackles, 8.5 sacks, and three fumble recoveries. The Patriots released McClellin in 2018, and later it was reported that he was going to retire due to concussions. Had he not done that, there is a good chance he may still be around today in some capacity.
Round 2 Alshon Jeffery (WR South Carolina): One of the most significant home runs the Bears connected on over the past decade was drafting Jeffery in the second round to pair him with Brandon Marshall on the outside. This gave Jay Cuttler not one, but two legitimate game-changing WR's as the 6-3 218 pounder possessed game-breaking ability and speed on the outside.
During his five years in Chicago, Jeffery went from a great No. 2 WR to emerging as the teams No. 1 as he continued to pile up the numbers the Bears were hoping for. His 4549 yards receiving and 304 receptions over his Chicago career has him in elite company as he ranks third in franchise history in yards.
Those great numbers came to a crashing halt in 2017 when Jeffery decided to jump ship and sign with the Eagles. It was in that same year that he helped Philadelphia win the Superbowl and, in return, re-upped with the Eagles where he remains a factor today. Jeffery has been rumored to want out of Philadelphia, and should he have his wish granted, someone is going to get a great WR who has compiled nearly 7000 yards and 45 touchdowns to this point.
Round 3 Brandon Hardin (S Oregon State): No player from the 2012 class was more disappointing than third-round pick Hardin. After missing the previous college season with an injury, Chicago felt Hardin was recovered enough to make something happen in the Windy City, taking him at pick 79.
The signing process was the beginning of what was a nightmare for Hardin and the Bears as he was the last draft pick to sign agreeing to a four-year contract. That contract would not be fulfilled as three months after signing that deal, Hardin injured his neck in a preseason game and was carted off the field ending his season. The next year, Hardin broke his scapula and was released before the 2013 season.
Hardin signed with the Jets the following season on their practice squad but never made the roster being cut once again during the preseason as that was his final chance during a brief and injury-filled three-year career.
Round 4: No Pick
Round 5 Evan Rodriguez (TE Temple): A player that many Bears fans forget is that of fifth-round pick Rodriguez. That is mainly because he spent just one season in Chicago before bouncing around to three other teams before leaving the league in 2014. During his first three seasons, Rodriguez saw minimal production and has recorded just four catches for 21 yards thus far.
While there is no specific reason as to why Rodriguez stepped away from the game so long, the constant run-ins with the law had to be the biggest reason as to why teams let him go. He has tried to make a comeback the past few seasons signing with the San Antonio Commanders of the AAF in 2019 and the Seattle Dragons of the XFL this past season. Although the numbers haven't been great, Rodriguez has shown he can still play and may have one last opportunity to link on to an NFL roster.
Round 6 Isaiah Frey (CB Nevada): Getting to the point in the draft where teams are looking to add depth, Frey was precisely the type of player Chicago wanted. A smaller cornerback size-wise, Frey made up for that by being a pest around the ball and always making plays. Although he projected to be an undrafted free agent, Chicago surprised some by taking him in the sixth round as they saw something in him.
Frey's journey with the Bears and NFL has been up and down, as he signed a four-year deal with Chicago only to be cut, re-signed to the practice squad and cut again over three years. Frey has also spent two seasons with Tampa Bay, a partial season in Pittsburgh, and spent 2016 on the Dallas practice squad, which was his last year in the league. His career numbers were 74 tackles, two forced fumbles, one fumble recovery, and two pass breakups.
Round 7: Greg McCoy (CB TCU): Another late-round pick was that of McCoy, who the Bears were looking to employ in both the special team's side of things and for defensive depth. After being one of the better return men in the college game that season prior, Chicago added the scrappy corner to their roster with hopes that success would translate over.
Much like a lot of the Bears later round picks in this draft, things didn't last long for McCoy, who was waived less than four months after signing a four-year deal. He signed with the Cardinals practice squad to finish up 2012 before signing with the Vikings practice squad in 2013. McCoy made it to the final cuts in the 2013 preseason, but he was released along with 12 other players. McCoy never returned to the game following that season and never saw a single in-game snap.
Draft Grade C: This grade may seem a little high, but it was saved mainly because of the early picks. If it weren't for Jeffery or McClellin, the Bears once again would have bombed this draft as the front office continues to struggle with character and talent evaluation. A trend that continued to show up was the undrafted free agent wire as Chicago added 11 players to their roster that route. That leads me to believe that sometimes they over scout some players and under evaluate others.