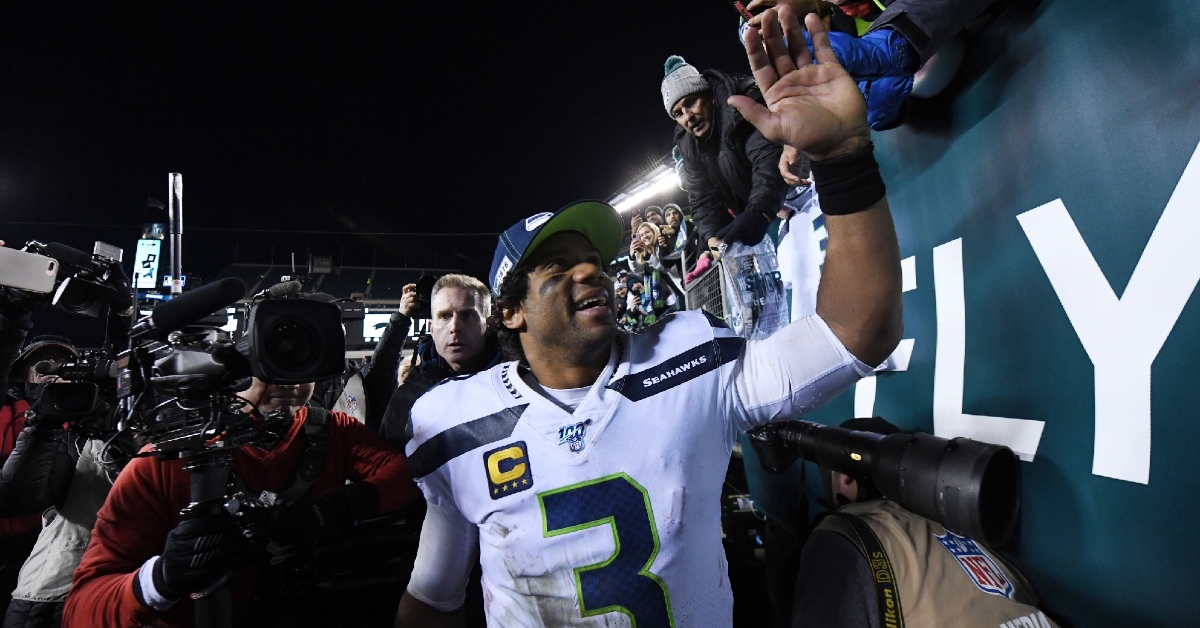 | | |
| --- | --- |
| Bears 'really persistent' with their trade interest in Russell Wilson | |
---
| | | |
| --- | --- | --- |
| Thursday, February 25, 2021, 6:32 PM | | |
The Chicago Bears currently have veteran journeyman Nick Foles penciled in as a starter for the 2021 season.
However, huge news was reported today as Seattle Seahawks quarterback Russell Wilson has the Bears as a possible trade destination.
"Seahawks' QB Russell Wilson has not demanded a trade, his agent Mark Rodgers told ESPN," Adam Schefter posted. "Wilson has told the Seahawks he wants to play in Seattle but, if a trade were considered, the only teams he would go to are the Cowboys, Saints, Raiders, Bears."
Previously the Dolphins and Jets were reported as possibilities for the 32-year-old signal caller but it appears to be the four main teams above.
Per NFL Network's Mike Garafolo, the Bears have been "really persistent...in reciprocating interest" in Wilson to the people associated with the standout quarterback.
The Chicago Tribune added that Wilson thinks that the Bears are intriguing because of the allure of being able to bring more stars with him.
"Want to go to a place like (Chicago) figuring he could get a couple of players to come with him and then do what Tom Brady did in Tampa — win a Super Bowl."
Is all of this just offseason rumors? I doubt it because when there is smoke, there's fire.
This would be a massive move for the Bears, and hopefully, they can pull the trigger to get an elite quarterback for the fans of Chicago. It makes sense for Ryan Pace and Co. because they need desperately need a great season in 2021 for job security.
The move would help the Seahawks' financial woes as he is set to make $24 million in 2022 and $27 million in 2023 before becoming a free agent.
Russell Wilson says he'd be comfortable with a trade to Chicago...

Would you do this trade if you were the Bears? ?? pic.twitter.com/naFioJ6P3R

— CBS Sports HQ (@CBSSportsHQ) February 26, 2021
Russell Wilson's last 2 seasons:
2020:
68.8 CMP% 4,212 yards, 40 TDs 13 INTs, 105.1 QBR
2019:
66.1 CMP% 4,110 yards, 31 TDs 5 INTs, 106.3 QBR

Chicago QBs last 2 seaons:
2020:
65.5 CMP% 3,952 yards, 26 TDs 16 INTs, 86.5 QBR
2019:
64.0 CMP% 3,573 yards, 20 TDs, 12 INTs, 83.9 QBR

— Bears Nation (@BearsNationCHI) February 26, 2021