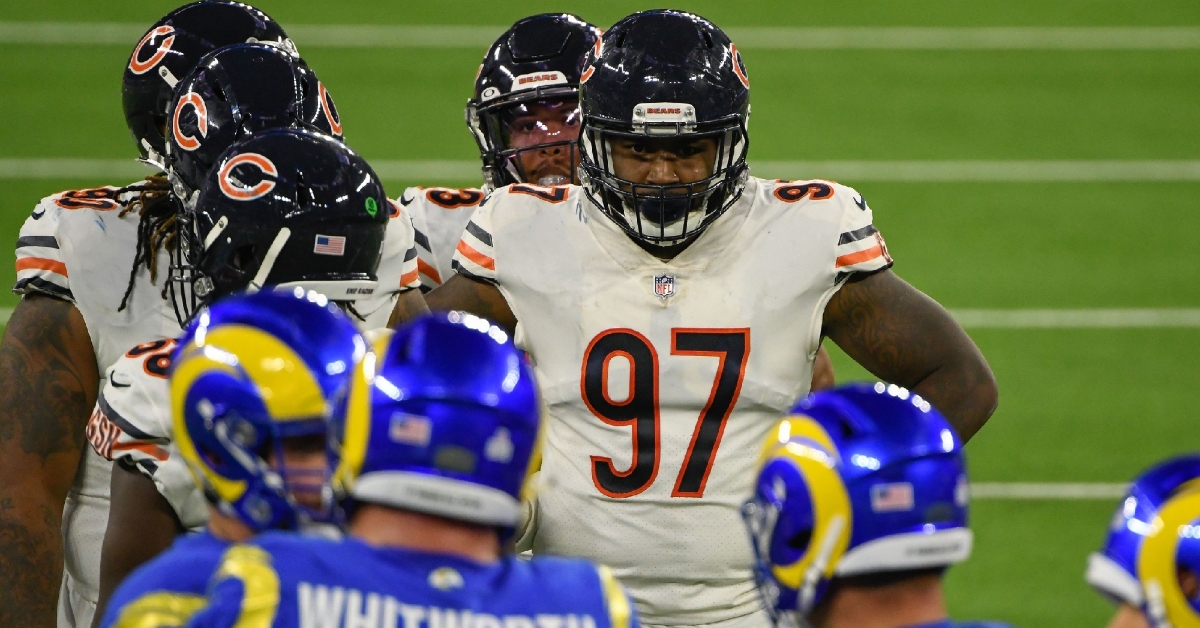 | | |
| --- | --- |
| Report: Bears DE charged with assault | |
---
Not good news to report today.
Chicago Bears defensive end Mario Edwards has been charged with a misdemeanor assault in North Carolina, according to court documents obtained by TMZ.
The alleged assault happened on Oct. 17 in a hotel room with a woman he had a relationship with.
"In the docs, the woman claims Edwards got violent with her in a North Carolina hotel room on October 17, 2020 (the day before the Bears played the Carolina Panthers)," TMZ said on Tuesday. "She says Edwards got aggressive when she turned down his sexual advances that night."
"The woman claims she took out her phone to record Edwards yelling at her -- and he reacted by smacking her in the eye with his hand."
Edwards is expected to go in front of a judge at some point in the future.
His agent Peter Schaffer said the following statement to TMZ.
"Mario Edwards doesn't condone domestic violence," he said. "At no time did Mario Edwards do anything that raised to the level of domestic violence, or any violence."
Shaffer added that Edwards tried to calm down the situation and denies any wrongdoing.
"When she started to scream and yell, Mario did what he's been told. Walk away and de-escalate the situation."
In the original police report, Edwards was listed as the victim with scratches on his forehead.
The Bears released the following statement on the situation.
"We are aware of the situation involving Mario Edwards, Jr. We are doing our due diligence to thoroughly review and understand the facts. We take any allegations of this nature very seriously, both internally and with the NFL."
For the season, Edwards has 14 tackles and four sacks.
The 26-year-old was signed this offseason.