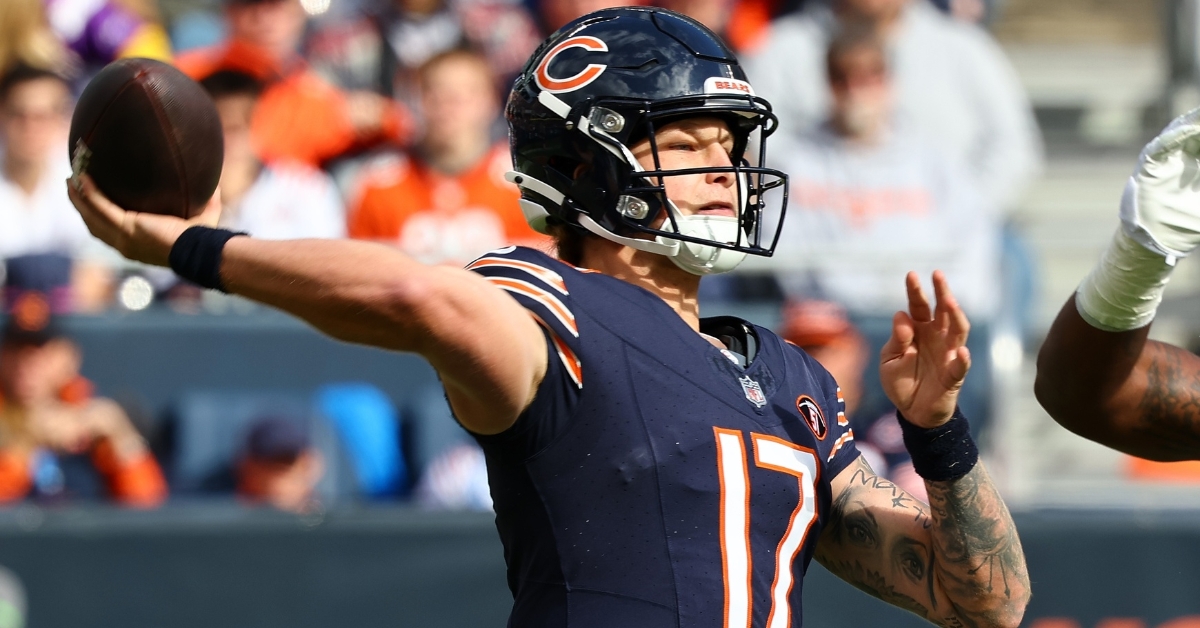 | | |
| --- | --- |
| Bears News: Eberflus reacts to Tyson Bagent's performance against the Vikings | |
---
Bears rookie quarterback Tyson Bagent was thrusted into action after Justin Fields went down with a hand injury in the third quarter in the loss to the Vikings on Sunday.
Bagent told the media on Monday that he was ready for his moment.
"Playing football is my job, so I enjoy playing football," Bagent said. "I was excited to get out there. Obviously, you get butterflies because you're playing in front of so many people, and you know, the stakes are high in the NFL. But felt really prepared. Felt like the coaches did a good job of always preparing all the quarterbacks week-in and week-out just because it's always one play away."
Bagent is thankful for this opportunity to live out his dream of playing pro football.
"Not a lot of people get to do what I do and win – in victory or defeat," Bagent said. "I'm just super thankful for my family. I'm just super thankful for all my past relationships that helped me get to this moment."
Bears head coach Matt Eberfuls was impressed by the poise of the undrafted quarterback in his first regular-season action.
"His demeanor was great," Eberflus said. "It's always great. He's cool, calm, collected. You could see that out there. He was that way the entire time. I thought he had good command when he was out there in terms of getting the plays and getting the plays out. No real snafus there with that in terms of operation."
Bagent completed 10 out of 14 passes for 83 yards with a rushing touchdown and an interception.