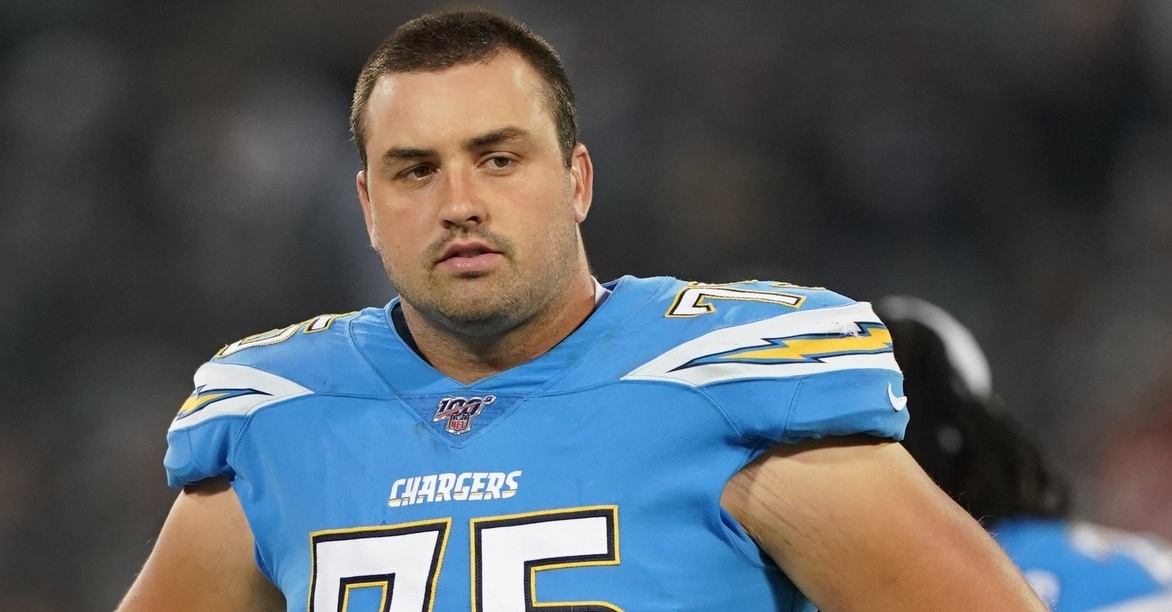 | | |
| --- | --- |
| Bears bring in offensive lineman Michael Schofield for workout | |
---
| | | |
| --- | --- | --- |
| Monday, July 25, 2022, 9:51 AM | | |
With training camp set to begin this week, many teams are content with where their roster stands until camp starts. The Bears are not one of those teams, as they will not hesitate to make their roster better if they see a fit somewhere.
One of the positions they continue to look at is the offensive line, which has been their biggest issue the past few seasons. Don't get me wrong, the offensive line unit looks much better this season than in seasons past, and you can credit the addition of Lucas Patrick as one of the reasons why.
You also have to look at how young some of the other guys are across the line, as that bodes well for the future, but may come with growing pains in the short term. Knowing that, and knowing they can still improve, the Bears hosted Michael Schofield for a workout, and should he sign a contract, he would bring some offensive line help with him.
A big reason for this workout stems from Dakota Dozier, who will be lost for the season with a torn ACL. No one was expecting Dozier to come in and be a starter this season, but he was considered a valuable depth piece. Without him, the Bears guard position took a serious hit, and Schofield would be brought in to fix that.
Unlike many of the Bears offensive line and depth options, Schofield has plenty of experience under his belt as he has seen action in 86 games. Most of those came as a reserve, but he still has plenty of starts and spent last season with the Los Angeles Chargers.
If you count the times he has made the playoffs, he has played in 102 career games, with 81 of those coming as starts. That is an intriguing number as he has more starts than most of the Bears offensive line, and he could challenge someone for one of those two starting guard spots.
He is also an Orland Park native and started 12 of the 15 games he played last season. Add that with his experience at both the guard and tackle positions, and kicking the tires on a veteran like him is not a bad idea for the Bears, mainly if it results in some contract.
Going back to last season and looking at his PFF grade, you will see a guy who is checking with a 66.8 grade. I know what you are thinking, a 66 for a grade is not good, but that ranked him 39th out of 81 guards, so he landed right in the middle of the pack. Looking back at the Bears guards last season, none of them cracked the top 50, and he is an instant upgrade at that spot.
While his overall grade is one thing, fans should pay attention to his pass blocking grade, which checked in at just over 75. That landed him ninth out of 80 guards, which is incredible, and that could work wonders for a guy like Justin Fields. Schofield is used to blocking for young QBs, as he spent time blocking for Justin Herbert last season. Should he be given an opportunity with Chicago, you would think he can perform the same way.
While there are no reports out there as to how his workout went with the Bears, you have to like Poles bringing in a guy like Schofield, to begin with. That shows the fans that he wants to win and isn't afraid to add pieces that have succeeded in the past. Maybe Schofield will sign with Chicago in the coming days and be added to the offensive line room ahead of camp.