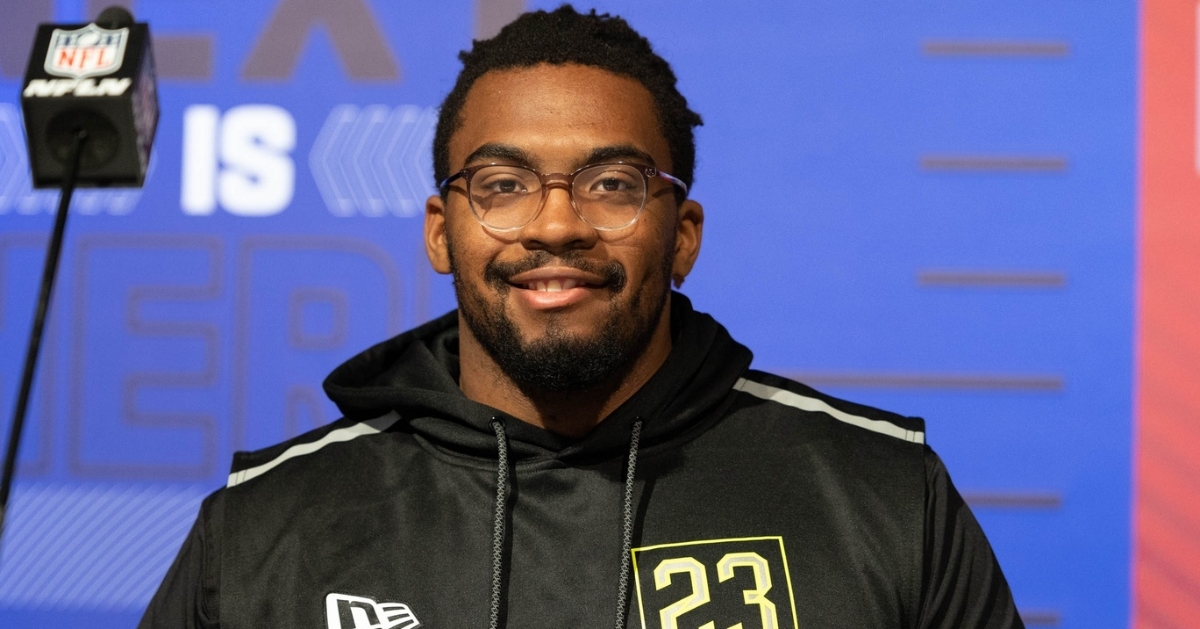 | | |
| --- | --- |
| Bears may have found their solution at left tackle | |
---
| | | |
| --- | --- | --- |
| Friday, December 9, 2022, 9:21 AM | | |
Despite the 2022 NFL season being a struggle for the Chicago Bears, there is some good news to take away from it. Not only does this team have the most salary cap space heading into next season, but they also occupy the No. 2 spot in the NFL draft. Taking both of those into the equation, there is no reason this team shouldn't be able to vastly improve their roster.
Along with that, you have to look at some of the positives from this season, although they are rare. You have a young secondary that will only improve while Justin Fields and the offense continue to improve each week. It would be nice to see the passing game get going, but I think Bears fans can live with a semi-competent offense that knows how to score points.
Another big turnaround this season was the improved offensive line play, led by several young players. One of those players is rookie Braxton Jones who has not only taken over the left tackle position for this season but could be in line to be the long-term starter at that spot.
When you look at the Bears offensive line, the left tackle position is arguably the most important position on the line as they are tasked with protecting Justin Fields blindside. Fields is athletic and can make things happen, but he doesn't have eyes in the back of his head, so it is nice to have that person lined up to protect you.
Jones is that guy to watch as he holds the keys to what could unlock an entirely new level for Fields and his play. It takes more than just one player to improve an offensive line, but a solid left tackle can work wonders for a QB, and the Bears have that right now in Jones. His performance on the season came full circle on Sunday when he earned the top grade among rookie left tackles against the Packers.
That is no small feat and is certainly worth noting as this team continues to build for the future. Against the Packers, Jones allowed just one pressure and has now allowed five pressures in his last four games. If that doesn't scream future left tackle, I don't know what does, as he has taken the starting job and worked wonders for the line.
There are a lot of people that have grown to love Jones and his play this season, as he gave the Bears some Charles Leno Jr vibes when he was drafted. With four games left in the regular season, Jones has a chance to prove he is worth it well beyond this season, and he can leave his mark before the season ends.
Addressing the offensive line has been an issue for the Bears for years, which is something that Ryan Poles wanted to address this season. Despite going through several seasons with revolving doors at virtually every spot, the Bears are figuring things out, and Poles may not have taken at any more left tackles in the near future.
Not only does Jones have the makeup to be a long-term anchor on the Bears offensive line, but he could also serve as a bridge guy until the Bears choose to spend money. Whatever role Jones is given, expect him to take it head-on and run with it. He is the perfect player for this organization and will only get better with each passing snap he sees.