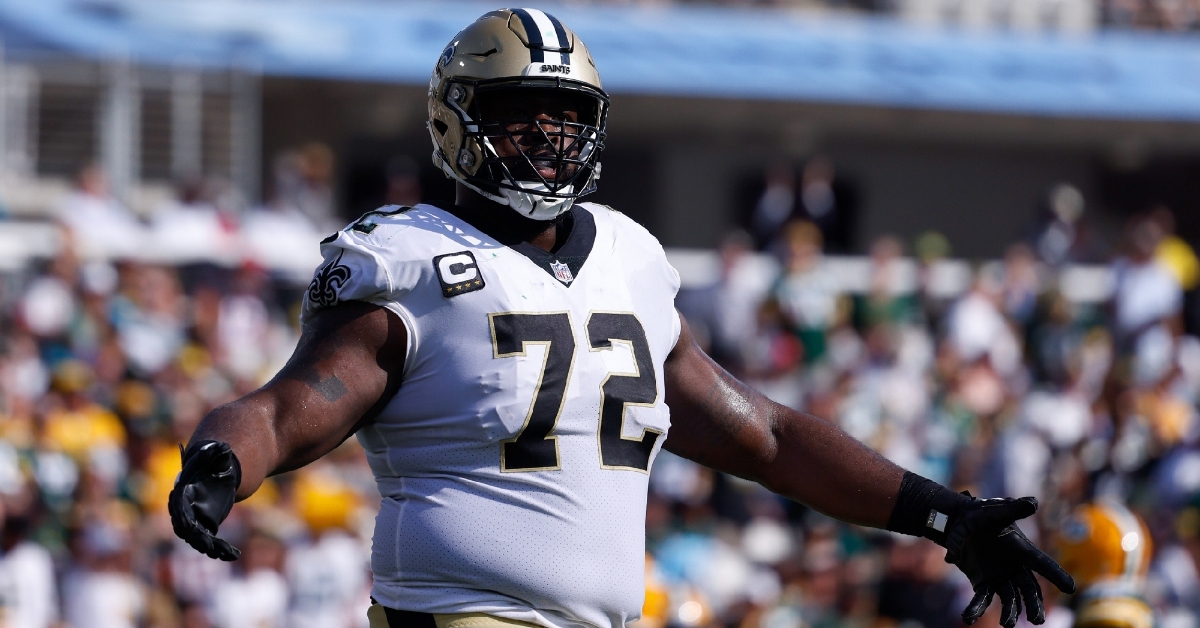 | | |
| --- | --- |
| Bears need to make a run at Pro-Bowler Terron Armstead | |
---
| | | |
| --- | --- | --- |
| Thursday, March 17, 2022, 10:42 AM | | |
The Bears have done a good job so far this offseason of addressing some of the needs on their team. They needed to get more physical on defense and added a premier DT. They lost Khalil Mack in a trade and went out and found LB depth. The offensive line continues to be an issue, so they went and signed some bodies.
Needless to say, first-year GM Ryan Poles is doing precisely what he said he was going to focus on this offseason, and that has to be refreshing for Bears fans to see and hear. However, despite making moves early on, there is a lot of work to be done, and most of that falls on the offensive side. Chicago still needs to add weapons around Justin Fields, but look for most of that to get addressed come draft weekend.
What about winning in the trenches? If the Bears want to compete and be that playoff team they want and expect to be, getting more physical upfront is what needs to happen and that all starts with the offensive line. Don't get me wrong, adding guys like Lucas Patrick help, as does the health of Tevin Jenkins this season, but the Bears have plenty of options to choose from elsewhere.
One player, the Bears, should be following and keeping tabs on is former New Orleans Saints offensive tackle Terron Armstead as he is a free agent. Quite possibly one of the best, if not the best remaining tackle on the market, Armstead would work wonders for this Bears offensive line, and they wouldn't have to tie him into a terribly long contract.
Given the Saints cap situation, it seems unlikely he can return to that organization making for open season on the free agent. At 30 years old, Armstead is still in his prime, but is getting close to the back end of his career. Should the Bears or any other team pursue him, they are banking on what he can do during his first two or three years before he starts to fade away.
Armstead has been very durable in terms of his career, playing in 97 career games and making 93 starts. However, that durability was put to the test last season, where he played in a career-low eight games. Considering how the Saints offense looked after he went down with Jameis Winston, you can see the impact he made when he was on the field.
Armstead may have struggled to stay healthy this past season, but in his previous three seasons, his play landed him in the pro bowl each year while also earning second-team all-pro in 2018. That alone is better than anyone on the Bears offensive line could do, and they need to strongly consider adding him to the mix.
Injuries or not, Armstead still had a strong season as he ranked 26th among all offensive tackles with a PFF grade of 75.9. That isn't bad at all, but considering he was 90.0 in 2018, followed by two years in the mid-80s, it is certainly a step back. Injuries and age will do that to you, but Armstead is healthy, and there is no reason to believe he can't continue playing at an all-pro level.
While Jenkins is considered the future at the tackle position, the Bears need a solid left tackle for the short-term, and that is what Jenkins can give them. However, it won't come cheap, especially after Orlando Brown's price for being tagged. Some feel Armstead could end up with 20 million in AAV, which lines him up for a three-year 60 million dollar deal.
That may be too rich for the Bears to handle, but they could try and give him more years for less money or fewer years for the same amount of money. Either way, Chicago needs to Kick the tires on this one and see if they can make something work. He is precisely what this team needs and will instantly improve their biggest weakness.