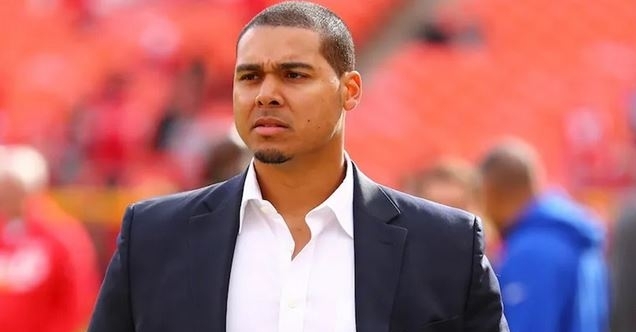 | | |
| --- | --- |
| Bears News: Ryan Poles dropping hints on potential WR shakeup | |
---
| | | |
| --- | --- | --- |
| Monday, August 22, 2022, 11:17 AM | | |
With the Bears recently improving to 2-0 in the preseason and now in preparation for the final preseason game, you have to like what you have seen so far as a Bears fan. Not only has the defense looked great, but the offense and even special teams have all played well, and that is a telling tale of the type of culture Matt Eberflus has brought in.
This is the part of training camp when you see many more roster cuts as teams need to get down to the 53-man roster by the time the first week of the regular season hits. Granted, many of the players cut from this roster may end up on the practice squad either with this team or other teams, but some cuts may not make sense, and it could be a reason for a roster crunch at that position.
Despite the final roster cuts taking place on August 30th, if you have listened to Ryan Poles recent comments, there could be more moves in the works than just cutting players. In fact, given the current amount of injuries that have hit the Bears camp, Poles may even be looking to add names to the Bears roster before those final cuts begin.
What that means for the rest of the players on the roster remains to be seen, but considering that Poles has been very aggressive all off-season, you could see some players come in and steal spots from others. The injuries we are referring to started with Lucas Patrick a few weeks ago and how has now trickled down to N'Keal Harry, David Moore, Doug Kramer, and a nagging injury to Byron Pringle that has kept him out of action.
A lot of those are some big-name players on this Bears roster, so you can see why Poles may feel the need to add more pieces before facing the dreaded roster cut scenarios. Before their last game against the Seattle Seahawks, ESPN had Poles on to discuss his thoughts on the Bears roster.
The one thing that sticks out the most is his statement, "This team in two weeks may not look like it does today." Obviously, roster cuts are going to be part of that, but so are additional moves that Poles is pondering making and quite frankly, he seems set on making at this point.
Perhaps the most significant position of focus right now for Poles is continuing to monitor the WR market, which shouldn't be surprising. Poles has done a great job adding WRs all offseason, but with several of them getting hurt the past few weeks, Poles could again target that market.
Poles went further in his interview to mention that he is looking to add WRs with speed or size in the coming weeks, and it is common sense at this point to give Justin Fields as many targets as possible. With guys like Odell Beckham Jr still on the market as the top free agent option, the one name to keep an eye on is Will Fuller, who has been linked to the Bears all offseason. If they are going to make a move for him, now would be the time.
TY Hilton, Cole Beasley, and Emmanuel Sanders are some names to keep an eye on, but Hilton or Sanders make the most sense in that group. If Poles wants to add size, another name to watch is Demarcus Robinson, who the Las Vegas Raiders recently released.
Robinson stands at 6-1 203 pounds and is the perfect size target that Poles is looking for. He also has a connection to Poles as he spent time with him as a member of the Kansas City Chiefs. Along with Robinson, Denzel Mims remains a name thrown out as a potential trade option for Chicago.
Considering his production hasn't been great, it wouldn't take more than a fifth or a sixth-rounder to get the former second-round pick, and at that point, it becomes a no-brainer. WR help seems to be the direction Poles is going, but keep an eye on potential LB moves also, given the uncertainty with Roquan Smith beyond this season. Right now, he is set to play this season, but that could all change, and if it does, Poles needs to find his replacement as soon as possible.