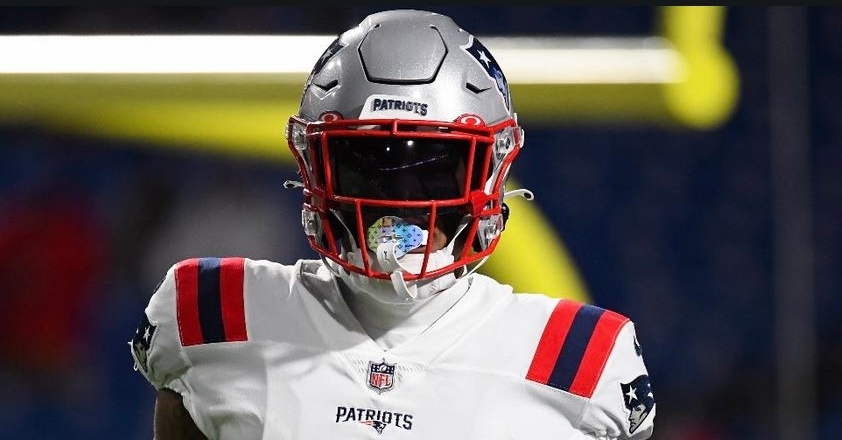 | | |
| --- | --- |
| Bears trade for former first round WR | |
---
Sometimes all it takes for a player to be successful is a change of scenery. That is what the Bears hope to be the case with their most recent acquisition as they added N'Keal Harry to their WR room in a trade with the New England Patriots.
Granted, this isn't shocking considering that Harry demanded a trade earlier this offseason, but only to get him for a seventh-rounder could turn out to be a steal for the Bears. When it comes to Harry, the 6-4 225-pound WR out of Arizona St brings the elite size you are looking for in a WR with him. That size helped him become a first-round selection when the Patriots took him 32nd overall in the 2019 NFL draft.
Expected to play a massive role for the Patriots, Harry has seen his three-year career hampered with injuries while his production has been next to nonexistant when on the field. Harry is coming off a season where he hauled in 12 catches for 184 yards and no scores. Add that to what he did the previous two seasons, and you have a guy sitting with 57 catches for 598 yards and four scores.
Not only is that minimal production at best for a former first-round pick, but Harry saw his career dangling on what many thought would be a bust. Considering how this was his fourth season in the league, I find it very unlikely that New England was going to pick up his fifth-year option beyond this season.
Add that with Nelson Agholor, Kendrick Bourne, Tyquan Thornton, and the trade for Davante Parker, and not only was the Patriots WR room much deeper than before, but it made Harry expendable as he was the odd man out. That played perfectly into the hands of Chicago as they wanted to add to their WR, and instead of spending money in FA, they managed to get Harry for next to nothing.
Many people may not like this hire when you look at the stats Harry has put up so far. However, on the flip side, a change of scenery could be what he needs, as he is still talented enough to have a great season, but is now with an organization where the pressure to win is off his shoulders.
With Justin Fields now in his second season, Darnell Mooney will be his top option again this season. Apart from that, the Bears were still trying to figure out who their No.2 WR would be as Byron Pringle, Velus Jones, and several others were going to compete for that No.2 spot. Adding Harry not only gives guys like Pringle a chance to move to the slot, but could give the Bears that No. 2 WR they were looking for all offseason.
Harry needs to stay healthy to prove he can still bring something to the table at this stage in his career. If he can do that, the sky is the limit for him with this team, as he could end up with a 600-plus yard receiving touchdown and five touchdowns. While that may be a stretch when you look at his track record, I may be one of the few that firmly believe he is on the verge of an excellent season this year.
Let's say he goes out and has a great season to look like a first-round talent for the first time in his career. Harry is only 24 years old and could be playing himself into a long-term or multi-year deal with someone else. That someone could also be the Bears, as they may want to hold onto him should he thrive in this system.
Regardless of why the Bears made this move and what people feel about this trade, this was a good deal for the Bears when you look at what they gave up to get him. Harry is big, young, and talented but hasn't lived up to his first-round billing. Perhaps less pressure in Chicago can bring out the best, and he can prove to be a steal for Chicago.
At long last, the #Patriots trade former first-rounder N'Keal Harry and it's the #Bears as his landing spot for a 2024 7th rounder, per me and @MikeGarafolo. A solid upside move for Chicago, while New England moves on with a strong group itself.

— Ian Rapoport (@RapSheet) July 12, 2022