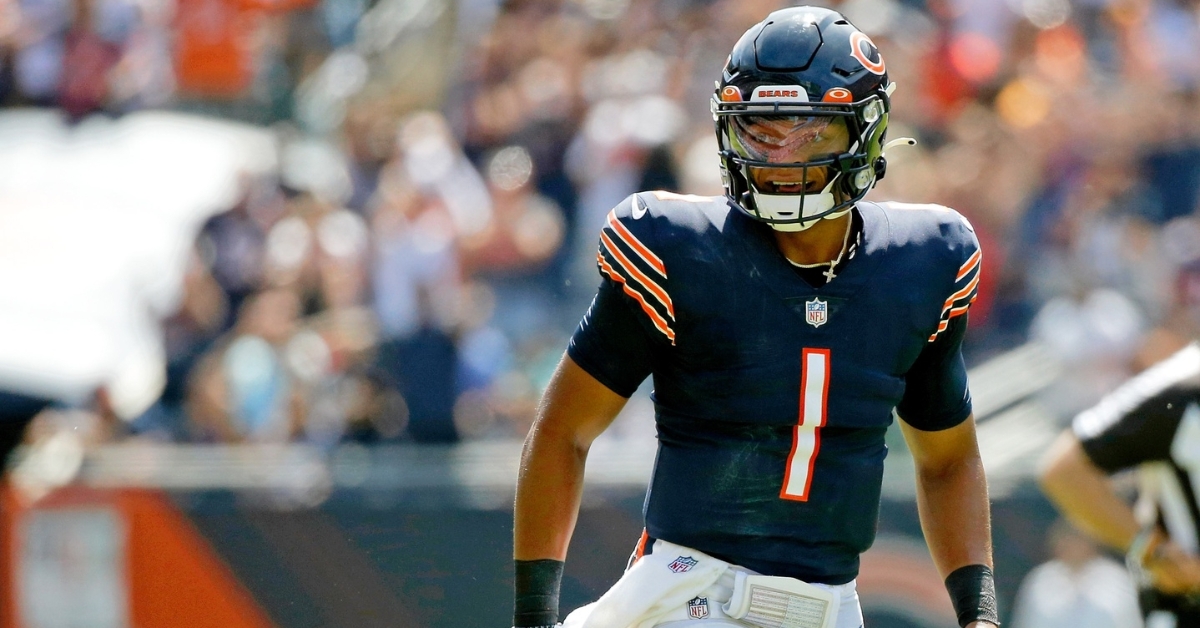 | | |
| --- | --- |
| Bears vs. Giants Prediction | |
---
| | | |
| --- | --- | --- |
| Friday, December 31, 2021, 10:32 AM | | |
With Week 17 on the Horizon this weekend, typically, we would be talking about the Bears preparation for the offseason. However, with an additional week on the schedule this season, Chicago has not one, but two games left in their 2021 campaign as they look to finish things out on a positive note.
First up for the Bears are the New York Giants, heading to Soldier Field for the third straight year. Unlike past seasons that have seen these teams match up early, this will be a January 2nd meeting, and weather conditions will be less than Ideal. From a standings side of things, this is nothing more than a battle for draft position as neither of these teams have qualified for the playoffs.
A win for the Bears gives them six wins and guarantees they will pick below the Giants when they come to the clock. However, a loss by the Bears would give the teams the same number of wins, and Chicago would pick in front of the Giants should things stay the same. I understand that the Bears have no first-round picks at this moment, but plenty of talent can be found in the second round, so having an extra position in the draft could be helpful.
These teams have treated fans to some competitive games in recent seasons, and records aside, I expect another great game this weekend.
Here are some things to look for ahead of week 17:
Who plays QB for both sides?
The Bears are not the only ones with QB questions heading into the week as the Giants are too. With Daniel Jones out for the season with a neck injury, New York has juggled Jake Fromm and Mike Glennon in recent weeks without much success. Fromm is still young and an extremely raw talent, while Glennon has nearly a decade of experience under his belt.
Glennon is a name familiar to Bears fans as he signed a lucrative four-year contract in 2017 only to lose the starting job by week four to Mitch Trubisky and then was released next season. For the Bears, it has been Andy Dalton or Justin Fields all season, but that changed with Nick Foles getting the start last week. Not only did Foles start, but he earned the win orchestrating a game-winning drive to beat the Seahawks in Seattle.
From all accounts, it looks like Dalton is in line to start this week as he has been taking most first-team reps. However, it would be better if Foles were to start this game next week. The Bears are not going anywhere, and Fields is the team's future, so no sense putting him out there until next season.
Dalton will find work elsewhere, while Foles may be auditioning for a new team. Give Foles that chance. Let him go out there the next two weeks, Audition, and see if he can continue his career beyond this season.
With one sack last week, Robert Quinn is now just .5 sacks away from tying the franchise record and one sack from becoming the Franchise leader. That alone should give him plenty of motivation this weekend. To make things even better, the Giants offensive line is not that great, so Quinn should have plenty of opportunities to get after the QB.
Not only do I expect him to become the single-season sack leader in franchise history, but he could position himself at a 20 sack season which isn't easy to come by. With or without Khalil Mack on the field, Quinn has proven to be the Bears most consistent and productive player, which goes a long way.
When you look at the season he had last season and compare it to now. This is as good as things could have gone for him and this team. This is the guy the Bears paid for, and someone they hope can keep this kind of production up for the next couple of years.
Send the fans out in style
Although this season hasn't gone smoothly for the Bears, this is their final home game of the season. With that being said, Chicago has a chance to win one in front of the home fans and send them out in style. Even if 2021 didn't go as planned, a win on Sunday would give them their first win in 2022.
That would be a great way to start the new year for the Fans of Chicago and a great way to build momentum for the future. Expect there to be mixed emotions across the board as the possibility of several key faces may be playing their final game in front of the home fans.
Prediction: BEAR DOWN
As rough as things have been for the Bears this season, the Giants are worse than them. Going back the last 10 years, the New York Jets and Giants are tied for the worst winning percentage in the NFL. Although the Giants have moved in front of them virtue of a few more wins this season, it doesn't matter as neither team is doing anything.
If you look at the forecast for Sunday, it is expected to be a typical January game with freezing temperatures and a wind chill at or below zero. Perfect football weather for the city of Chicago. While the conditions may be less than ideal, look for both teams to come out with a winning attitude as they try to make things happen. I like the Bears to take care of business and secure their second straight win 24-14.