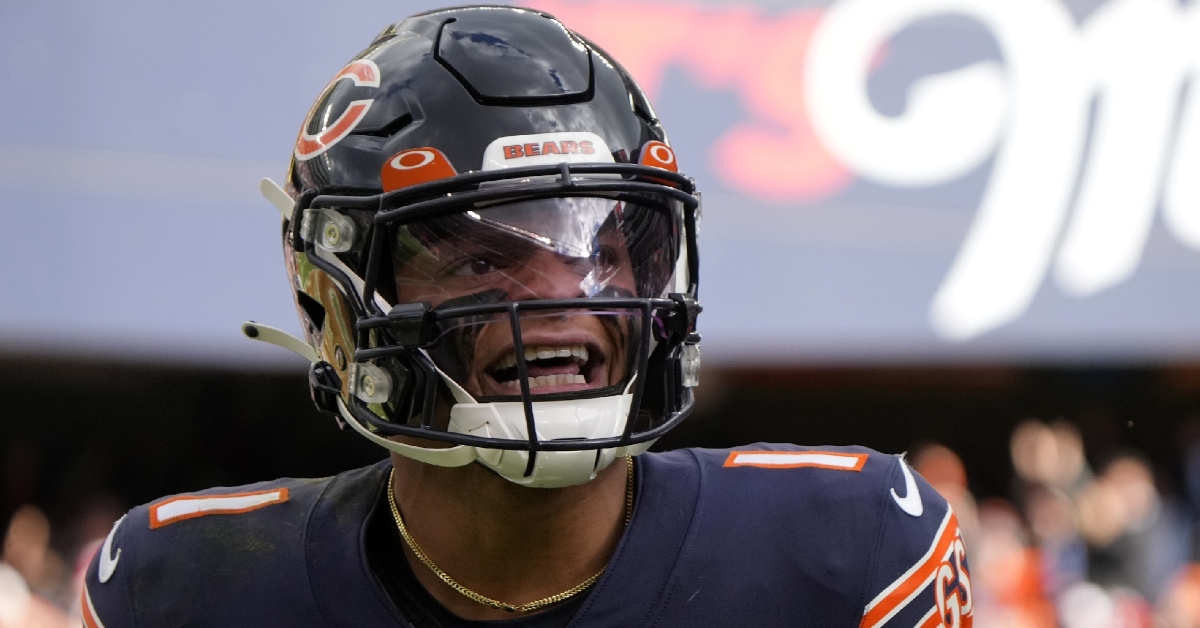 | | |
| --- | --- |
| Bears vs. Vikings Prediction: Can Bears step up on prime time? | |
---
For the second straight week, the Chicago Bears will be on Primetime against a divisional opponent. This time it is on Monday night against the Minnesota Vikings, who are battling for the final playoff spot in the NFC. From a record side of things, Minnesota is the better team, and they are better than what their record shows when you look at some of the odd stats for them this season.
They are the only team in the NFL to have the lead in all 13 of their games this season, and they have held the lead nine times in the fourth quarter only to come away with a 3-6 mark. In other words, they are similar to the Bears in the essence that neither of these teams can finish off games consistently. The one good thing the Bears have going for them is the advantage of playing at Soldier Field, which could be the X-factor.
I understand the Vikings won at Soldier Field last year and have won two of the previous four meetings there. Still, over the past 10 years, this team has struggled at Soldier Field, and it is an excellent opportunity for the Bears to steal a win and potentially cripple Minnesota's playoff hopes in the process.
Here are three things to look for in Week 15:
Contain Justin Jefferson
I think it is safe to assume that Justin Jefferson has emerged as one of the game's best receivers just two years into his professional career. With four games remaining this season, Jefferson is on the verge of NFL immortality as he has an opportunity to have the most yards in NFL history among receivers first two seasons. When you look at the players who have played that position, that is a feat that is quite impressive.
It is no secret that paired with Dalvin Cook, Jefferson helps make the Minnesota offense tick. It doesn't matter who is defending him or how many guys you have on him; there is no stopping Jefferson as he will always get his yards. Without his counterpart Adam Thielen who is a game-time decision, Jefferson will have a much more difficult time getting yards as everyone on defense will know where Kirk Cousins is looking.
Regardless, Jefferson will make plays and will still have his chances because that is the kind of player he is. For the Bears to succeed, they don't necessarily need to stop him, but they need to contain him and avoid the big play he often loves.
Since Justin Fields has taken over the starting QB role, he has shown flashes of a franchise QB. He has also shown plenty of rookie growing pains which is evident by more interceptions than touchdowns and the lack of wins so far. One thing he does do very well is using his legs to his advantage, as that has become a considerable part of his game.
A big reason for that is the Bears offensive line, or should I say lack of offensive line, as Fields has been sacked more than his fair share of times. He has also used his legs to extend plays while under pressure which sometimes works in his favor. Minnesota has a history of struggling against running QB's and Fields is a runner and fast.
Matt Nagy could use that to his advantage by dialing up some QB-oriented runs to keep the Minnesota defense honest and off-balance. At this point, why not try something new to jump-start an offense that has struggled most of the season. With the Playoffs out of the question, what do they have to lose at this point?
Minnesota's pass rush vs. the Bears O-line
Going back on point No. 2 about the Bears offensive line, they will be in for a tall task tonight, and it could turn out to be ugly. Not only have the Bears allowed sacks, but they have allowed the second-most sacks in the NFL. That is never a good thing when you have a rookie QB under center and is not a good thing when you look at who is standing across from them.
The Minnesota defensive front is nasty, and even without Danelle Hunter and Everson Griffin, they can flat out get after the QB. The Vikings rank near the top of the league in overall blitz rate and QB sacks this season. In other words, Mike Zimmer isn't afraid to send his guys and with a rookie under center, look for that A-Gap blitz to be used early and often.
As long as the Bears offensive line can pick up that blitz, they have a chance as Fields can escape the pressure and extend plays. However, If their recent trend continues, Fields and the offensive line could be in for a long night.
Prediction: Bears lose
This game would be much more exciting if both of these teams were battling for the playoffs. Instead, you have one team clinging to life support while the other team controls their own destiny and can move into the seventh seed with a win. Given that this is December and a night game, weather conditions at Soldier Field may be less than ideal, which does favor the Bears.
However, struggles aside, Minnesota has played better at Soldier Field latterly, and a big reason for that is their ability to control the clock. Even if he doesn't get a ton of yards, Cook will have plenty of touches which helps set up the play-action pass. When that happens, guys like Jefferson and Thielen get open, which is never a good thing for an opposing defense.
Most of these games are physical low scoring defensive affairs, and I expect that to be the same tonight. However, Minnesota has bigger things to play for at this point, and because of that, I see them winning a one-score game 20-14.
https://www.youtube.com/watch?v=6NQElekq6PQ