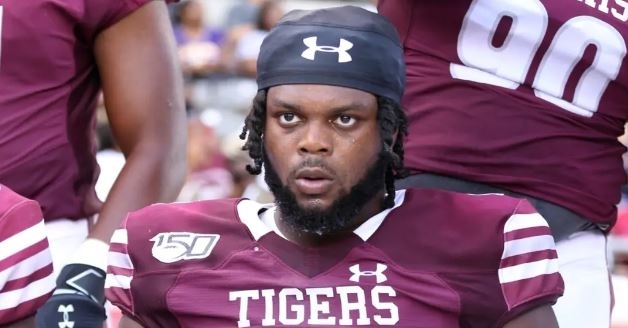 | | |
| --- | --- |
| Bears working out intriguing pass rusher | |
---
Things have been eerily quiet news-wise surrounding Chicago Bears camp, but that doesn't mean there are no storylines to follow. While most of the storylines have been made public, some haven't been, as the team may not want to release everything just yet.
The biggest story that continues to generate the most attention concerns Robert Quinn and his uncertain future with this team. The way things look right now, Quinn appears he wants to be traded, and now it becomes a question as to whether the Bears will pull the trigger or not.
Without Khalil Mack on the other side of him this season, you have to think his production will go down as teams will focus more on him than ever. Still, coming off a 20-sack season, teams will be lining up to have a shot at Quinn, and the Bears will get a massive haul in return.
Should the Bears pull the trigger and move on from Quinn, they will have no pass rush as their three top sack leaders from a season ago will be gone. They would have to add to that side of the ball to have any shot at getting pressure on QBs. That said, Ryan Poles has extended some in-camp invites to free-agent players, and there is an intriguing young prospect who could break camp with a good workout.
Pay attention to the name Michael Badejo and his workout, as there is a lot to love about the former Texas Southern product. Badejo is not only with the team now, but he is expected to be with the team through the end of July, and if things go well, he will be on the 90-man roster for the preseason.
For the die-hard fans that recognize the name Badejo, the Bears had a ton of interest in him leading into the NFL draft, and the feeling was mutual. Yet, things didn't work out for whatever reason as Badejo went undrafted. That may not be a bad thing as the two sides are back to getting alone, and now it looks like he will be a Bear after all.
While he may not offer you the type of production that Quinn provided last season, he has been a very productive and has a very high upside. After beginning his college career at SMU, Badejo transferred to Texas Southern following the 2018 season.
Once he arrived, he became a force on defense, and someone offensive coordinators had to game plan around. Badejo had 64 tackles during his time with Texas Southern, with 9.5 coming as tackles for a loss. He also added four sacks, two forced fumbles, and one pass deflection as he showed plenty of upside in his game.
At 6-2 and 265 pounds, Badejo is the ideal size for an EDGE rusher and has the body build to put on a few more pounds. Despite a lack of experience, Badejo has been known to play with a violent and quick style, which Matt Eberflus loves in defensive guys.
Another thing worth noting is the pro day that Badejo put together. His performance at that event not only put him on the map, but also showed many teams the overall skill set and upside he has as a player.
While fans need to understand there will be no replacing Quinn should he go, they must also remember the historic season he had last year may not happen again. He is the only true pass rusher on this team and offenses know that which will allow them to plan accordingly.
They should be able to come up with schemes to take him out of games forcing other players to beat them. While trading Quinn would hurt, it may be the best move for this team going forward as they would be able to retool now and add more pieces for the future.