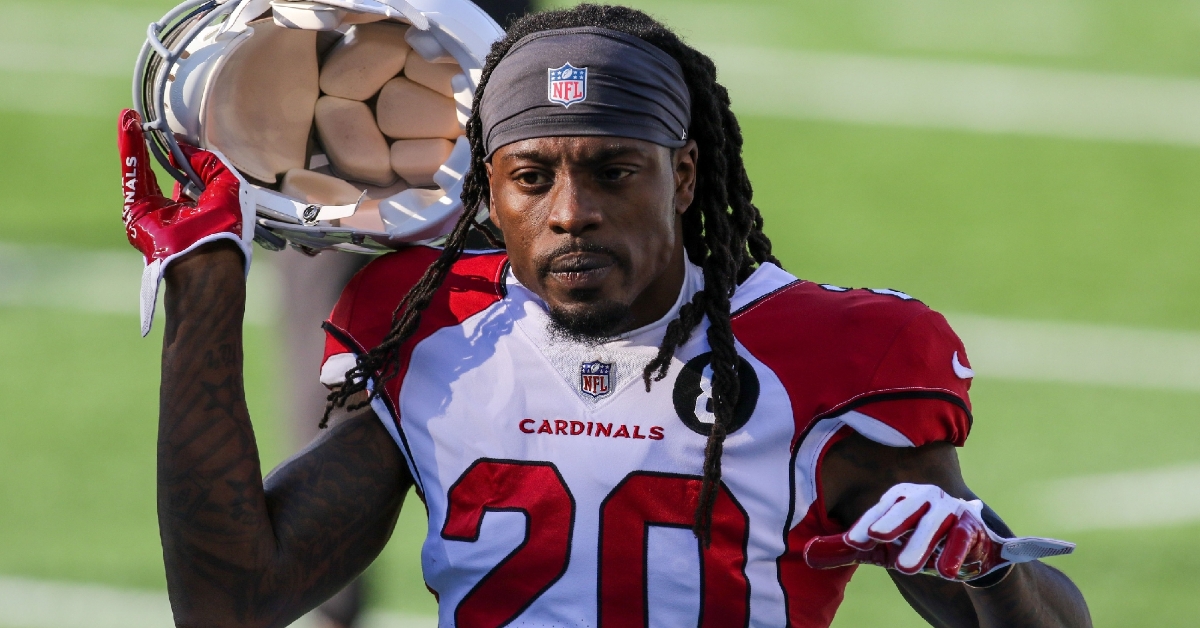 | | |
| --- | --- |
| Four secondary options for Bears in waiver market | |
---
| | | |
| --- | --- | --- |
| Thursday, August 26, 2021, 9:13 AM | | |
After watching their former quarterback Mitch Trubisky shred the Bears defense last Saturday, there are some concerns as the team approaches their final preseason game. Obviously, the offensive line and the play of Andy Dalton remain two of the concerns, but there is now a new concern that wasn't talked about much all offseason.
That concern falls on the defensive side of the ball, where the Bears could be in the market for some secondary help. As if losing Kyle Fuller and replacing him with Desmond Trufant wasn't a sign, watching Trubisky carve up the Bears secondary the way he did should raise the red flag in Chicago and signify the much-needed depth the secondary could use.
With just one more week of preseason left, the Bears still have time to figure things out defensively, but ultimately may need to add some secondary help by week one to feel more comfortable. Duke Shelley was supposed to be counted on heavily at the nickel corner position this season. However, after watching his play in two preseason games and in camp, I am not sure the Bears trust him in a starting role.
Shelley is not alone, as guys like Thomas Graham JR, Marqui Christian, and Teez Tabor have all been brought in during the offseason to provide depth for the secondary. While Tabor has been improving every day, he is transitioning to safety, while neither Graham nor Christian has shown much. That puts them in the same category as Shelley, and the Bears are starting to lose their patience with some of these players.
When you look at the Bears schedule and see some of the receivers they will be lining up against, you can see why they want and need to add more help. From facing Davonte Adams, Adam Thielen, and Justin Jefferson just inside their division, the Bears will also see Cooper Kupp, Jarvis Landry, Odell Beckham Jr., DK Metcalf, Tyler Lockett, and Ju-Ju Smith-Schuster, to name a few. That means if the secondary is not on top of their game, it could pose for a long afternoon for the defensive side of the ball.
Give the Bears some credit as they did make runs at Stevie Nelson and Bashaud Breeland only to see them sign elsewhere. Even with those players on different rosters and a team that doesn't have a ton to spend, don't be surprised to see the Bears search the waiver wire as there are some options to be had at this point.
DRE KIRKPATRICK: The most experienced of the players would be Dre Kirkpatrick, who will be entering his 10th season in the league.
The former first-round pick of the Cincinnati Bengals has spent his entire career with two teams playing eight years with the Bengals and one year with Arizona. Across that time frame, he has played in 113 games, with 78 being starts while hauling in 13 career interceptions. Along with that, Kirkpatrick is not afraid to make tackles as he is approaching 400 career tackles to go with three sacks.
If the Bears are looking for experience, he would be the best option as he has filled the role of a starter and role player across his career. He is also very versatile and would give the Bears a much-needed veteran presence to move around.
PIERRE DESIR: One of the lesser-known names on the waiver market is now eight-year veteran Pierre Desir. Taken in the fourth round by the Cleveland Browns in the 2014 NFL draft, Desir hasn't had it easy in this league as he has bounced around a lot. Desir has spent his eight years in the NFL with six different organizations, including two as part of the practice squad.
Despite all that bouncing around, Desir has still found ways to appear in plenty of games stepping on the field 73 times, with 44 of those being starts. Even with far less experience, Desir has produced on the field, compiling 42 pass breakups and eight interceptions thus far to go with one defensive score. Given the state of the Bears finances, he may be the best option in terms of the total cost.
GAREON CONLEY: The youngest of the waiver wire cornerbacks is Gareon Conley, who will be playing in just his fifth season if brought aboard. He may be the most surprising name on the list as the Raiders drafted him 24th overall in the 2017 NFL draft. After playing in just two seasons for the Silver and Black, Conley landed with the Houston Texans, where he spent his last two seasons leading into this offseason.
Expected to be a huge impact player on defense, Conley never reached the level either team expected him to playing in just 31 games in four seasons, with 26 of them starts. On the bright side of that, typically, when on the field, he tends to start, so the Bears could use that as a deciding factor. Conley has fared exceptionally well in terms of production, collecting 29 pass breakups and four interceptions so far with one score.
QUINTON DUNBAR: If there were a player for the Bears to make a run at on the waiver wire, Quinton Dunbar would be that guy. Undrafted in 2015, the 29-year-old soon-to-be seven-year pro has put together a solid career as he has had to work for everything. After spending his first five seasons with Washington, Dunbar landed in Seattle last season and was on the Detroit practice squad this summer before being placed on waivers.
Just like the rest of the names on this list, Dunbar hasn't played as much as you would like him too, seeing action in 64 games across six seasons with half of those games coming as starts. Starting or not, the bottom line all comes down to production, which is something Dunbar has done across his first six years in the league.
Not only has he totaled 180 tackles so far, but he has broken up 40 passes while coming away with 10 interceptions. That is precisely what this team could use, especially when looking to fill a significant hole right now. Neither one of these players will replace what Fuller brought to the table, but all four are better options than anyone the Bears have on the bench right now.
Upgrade Your Account
Unlock premium boards and exclusive features (e.g. ad-free) by upgrading your account today.
Upgrade Now