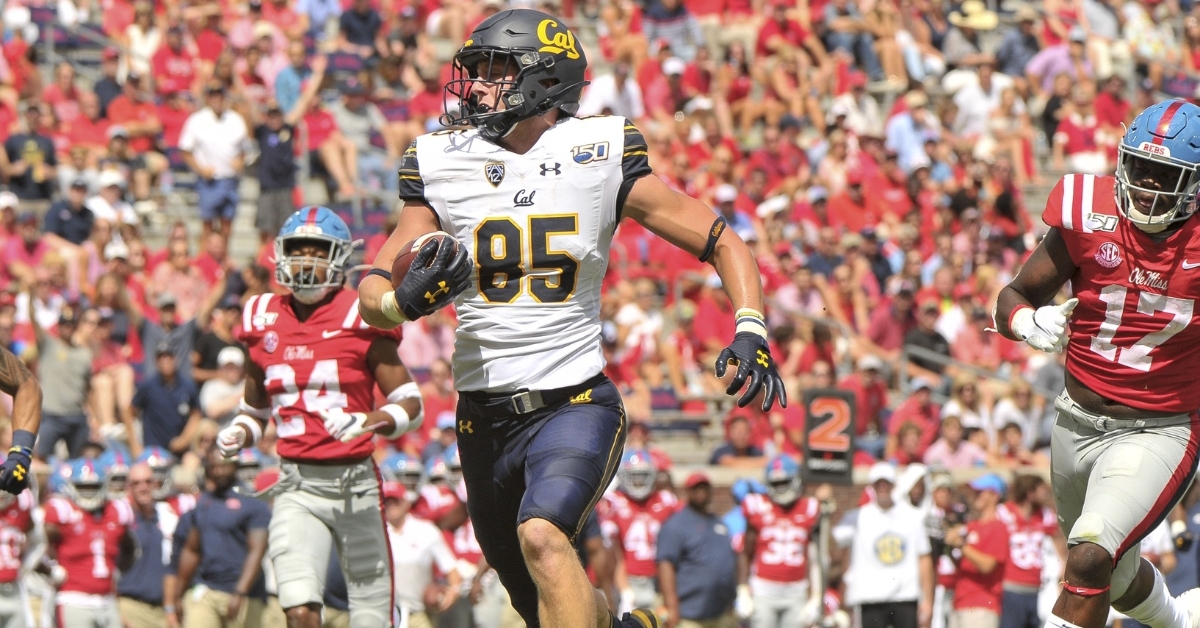 | | |
| --- | --- |
| Getting to Know: Bears TE Jake Tonges | |
---
| | | |
| --- | --- | --- |
| 2022-05-23 09:44:17.0 | | |
Remember when the Bears entered training camp last season carrying 10 TEs? Yes, a lot of fans do, and that was something no team has ever done before, and I don't think we see that again.
Granted, many of those TEs were not part of the team when the season began. It was still strange seeing a team carry that many TEs, especially when two or sometimes three make the roster. This offseason is very different as the Bears will not come close to carrying that many TE options once camp breaks.
That hasn't stopped them from adding a few TE pieces to help this team, and one of those pieces is undrafted free agent Jake Tonges from the University of California. Not known as a big-time playmaker, Tonges is the classic case of a program veteran who thrived in a specific system.
After redshirting his first season with the Golden Bears, Tonges put in the time to finish his collegiate career with 47 catches for 620 yards and four touchdowns. A large chunk of that came last season when he brought in 22 catches for 278 yards and a pair of scores.
I understand those are not great numbers, but Tonges wasn't the top TE target in college, so for him to sign with a team shows the potential some of these teams, especially the Bears, see in him. Not only did he redshirt his freshman season, but he was primarily a special teams player early in his career before emerging as a starter in 2020.
Despite not having 10 TEs this season, the Bears are still rolling with four TEs, not counting Tonges, so there will be plenty of competition and traffic ahead of him should he want to make this roster. Two of those TEs in, Cole Kmet and Ryan Griffin, are almost guaranteed to make the roster barring injury, which means Tonges will be battling with Jesper Horsted and James O'Shaugnessy for that third TE spot. Not only will he be battling them, but he will be given the opportunity to make the team and win that third TE spot.
At 6-4 and 240 pounds, Tonges is a bit lighter when it comes to TEs, but that makes him more athletic than many TEs in his class. Considering how he wasn't used as much as you would have thought, it will be interesting to see if Tonges can showcase that athleticism in camp and just how athletic a player he is.
If you want to compare Tonges to anyone with the Bears, former Bear Horsted is the closest comparison you can draw. Horsted is a little bit smaller than Tonges, and that is why he is used in the passing game more frequently. Tonges, on the other hand, is more physical, which helps in the running game. That alone may give him a slight advantage as the Bears want to be more physical and become a run-first team.
Although he may be known for his run blocking, the athletic profile of Tonges gives teams the impression that he can contribute more in the passing game if given frequent opportunities. What they mean by frequent will have to be addressed, but look for him to get plenty of targets to showcase what he can all do during the preseason.
It is either hit or miss when it comes to the undrafted free agent market. Some guys play well enough to, at the very worst, land on the practice squad. Others don't even make it through camp. The bottom line is any undrafted free agent who comes in comes with the hope of proving themselves, and that is what Tonges mindset will be.