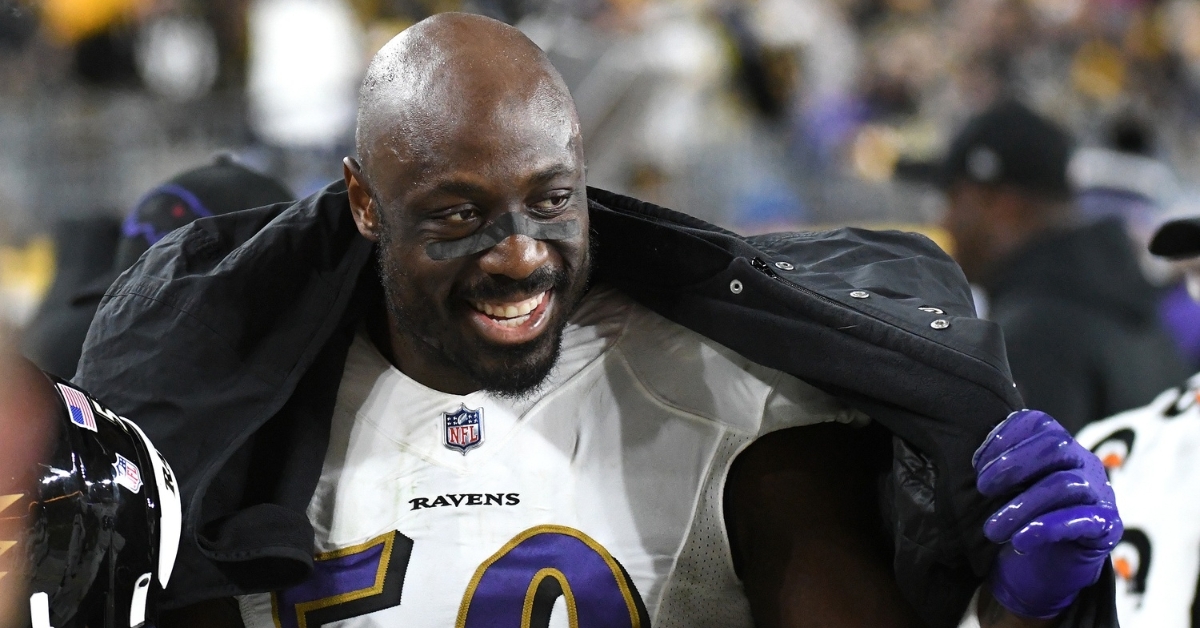 | | |
| --- | --- |
| LB free agent options for Bears | |
---
As the Bears get ready to enter training camp, their roster appears to be set in stone for what they want to do. Sure, there may be some minor moves here and there, but unless Robert Quinn is traded, most of the team's actions will be quiet.
However, that is another pressing issue for this team, and unless things are figured out with Quinn sooner rather than later, it could get ugly for the Bears. When the season opens in September, the Bears will already be without Akiem Hicks and Khalil Mack, who are now with different organizations. Throw Quinn into the Mix, and practically the Bears entire pass rush from a season ago will be gone.
That makes life difficult for a defense, especially for a secondary, which would get tested. With the possibility that Quinn joins Hicks and Mack, the Bears need to plan for their future, especially at the LB position. While several in-house options will see playing time, none of them are viewed as game-changing players at this point.
If that is what the Bears want, hit the free-agent market and try and nab some of these names:
Justin Houston
Of all the free agents that remain on the open market, this one makes the most sense, and the Bears need to get it done. At 33 years old, the former Kansas City Chief has been around the league for a while and has been one of the best EDGE rushers/LB in the game for a while.
To make things better, Houston also spent time with Matt Eberflus, his defensive coordinator in Indianapolis, so the trust and connection would already be there. Much like last year, it took Houston a while to find a job, and that has been the case again this season.
Whether it be his age, the asking price, or scheme fit remains to be seen, but this man should have been signed a long time ago. After waiting for what seemed like years last season, Houston landed with the Baltimore Ravens defense, where he was expected to be a role player. Instead, it was the same as it always was as he outplayed many of his younger teammates. This is the type of player the Bears need to have.
Anthony Barr
Not the flashiest among remaining free agents, but Barr is still a very valuable linebacker who was the 60th best Free agent this season. After spending eight seasons with the Vikings, with the last three injury-riddled, Minnesota elected to cut ties with Barr allowing him to hit the market for the first time.
That has proven to be a disaster for the former first-round pick as we are approaching July, and he still has no contract. Barr will be a solid player from a game side of things, but his splash-type plays are a thing of the past.
Even with that element out of his game, Barr is the rare linebacker who can not only run sideline to sideline, but can tackle and cover. When healthy, he rarely leaves the field, proving to be a valuable and dependable asset.
What makes Barr attractive is his familiarity with the division after spending his whole career with Minnesota. Even with a new staff, he knows the Vikings defense better than anyone else and would be able to help Justin Fields disguise some pressure.
Don'te Hightower
Perhaps the most shocking move in the early part of the offseason was watching the Patriots move on from Hightower. Sure, he may not be the player he once was, but you are still ranked in the top 100 free agents during the offseason; there is a lot of game left in you.
After being one of the many Patriots to opt out of the 2020 season due to COVID concerns, it took Hightower a while to shake off that rust. Once he did that, he started to look like the player of old, just with a bit more flaws in his game.
One of the things that you immediately noticed is how the game has changed to target players like him in the passing game. Hightower is one of those blitz-first linebackers who has never been good in coverage.
With the league going after linebackers a lot more, his lack of coverage skills will hurt him. Still, this man has a lot of football left, and he can easily give you one or two good years. Add in his leadership and intelligence, both off the charts, and you have a valuable asset to float around as a trade chip if needed.