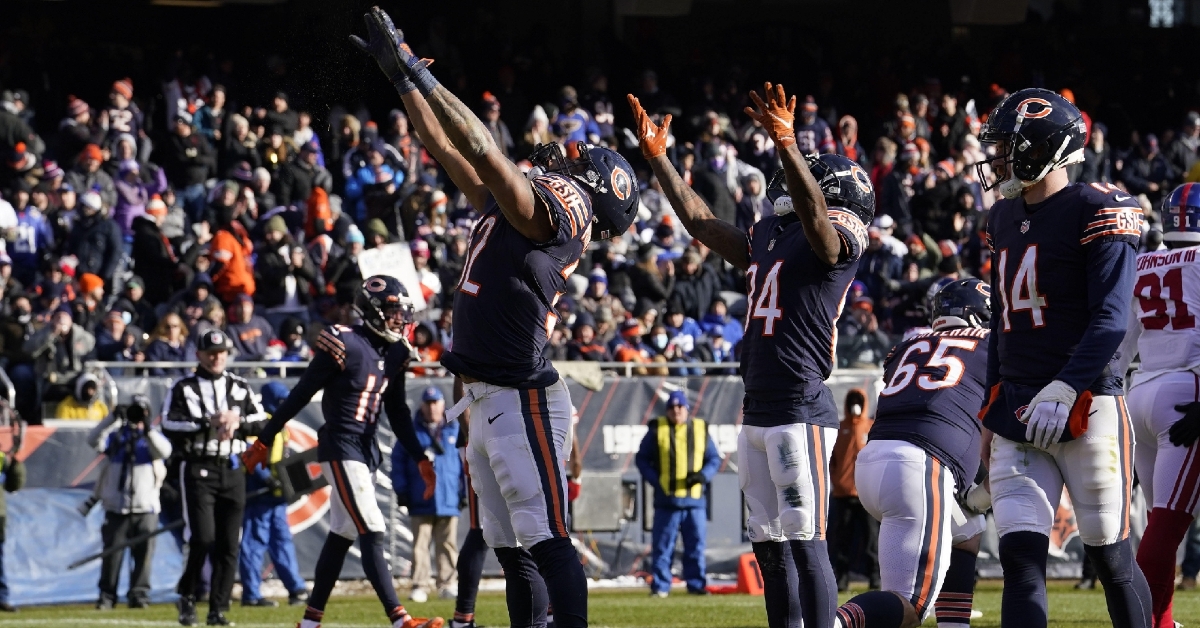 | | |
| --- | --- |
| Three Things to watch: Bears-Seahawks | |
---
| | | |
| --- | --- | --- |
| Thursday, August 18, 2022, 1:13 PM | | |
Football is back tonight for the Chicago Bears as they will embark on their second preseason game in a week. After taking care of business against the Chiefs on Saturday 19-14, the Bears will hit the road Thursday night for a battle against the Seattle Seahawks (8 pm ET on ESPN).
Given that this is a short week, Head Coach Matt Eberflus said that the starters would likely play one series, and that is all. That means it will be up to the second and third team units to showcase what they can do, which will be vital to the team's success this season.
I understand resting some players given the short week, but they need reps, so week three needs to be the week Eberflus lets his guys go for at least a half. With this being the preseason, most fans will not get too carried away, but there are some things to watch for in week 2.
Battle for backup QB
Without question, this year's starting QB will be Justin Fields barring any injuries from here on out. That means the rest of the QBs on this roster will be battling it out for the backup role, and this could be the game that tilts the scale in someone's favor.
Week one saw Trevor Siemian take over in the second quarter and then lead the Bears to two touchdowns in the second half. He was the better looking between Nathan Peterman and himself, but this could be the week that Peterman takes enormous strides forward. These men have minimal starting experience, but both have plenty of knowledge to pass along to Fields. It would be great for someone to take the lead for the backup job this week.
WR/KR Dazz Newsome
When the Bears drafted Dazz Newsome in the fifth round last season, they were hoping he could become another playmaker both on special teams and offense. Instead, the now second-year WR broke his Collarbone in training camp and then played sparingly when he returned.
For year two, Newsome is not only healthy, but he has been doing plenty of good things in camp to garner the attention of his coaches. He showed some of those great things last game when he made several big plays for the Bears. With another chance to prove his worth, I look for Newsome to have an excellent game against Seattle as he could be their most targeted weapon.
No one will argue the skill set that Newsome has, which is a big reason why the Bears drafted him. It now becomes a matter of showing that skill on the field as his potential to be a threat in this offense is his to take.
Turnovers
One of the biggest things the Bears lacked the last two seasons was coming up with turnovers to kill drives. A big reason for that was the lack of a pass rush outside Robert Quinn and a young and inexperienced secondary. Although there are many questions surrounding this defense, they did look good last week as they forced three second-half turnovers.
All three of those turnovers resulted in points and were a big reason why the Bears were able to come back and beat the Chiefs. No one knows what this Seattle team will look like this season, but with Drew Lock and Geno Smith as two of the QB options, mistakes are prone to happen. It will be up to the Bears to not only force those mistakes but also capitalize on them and not give away points.