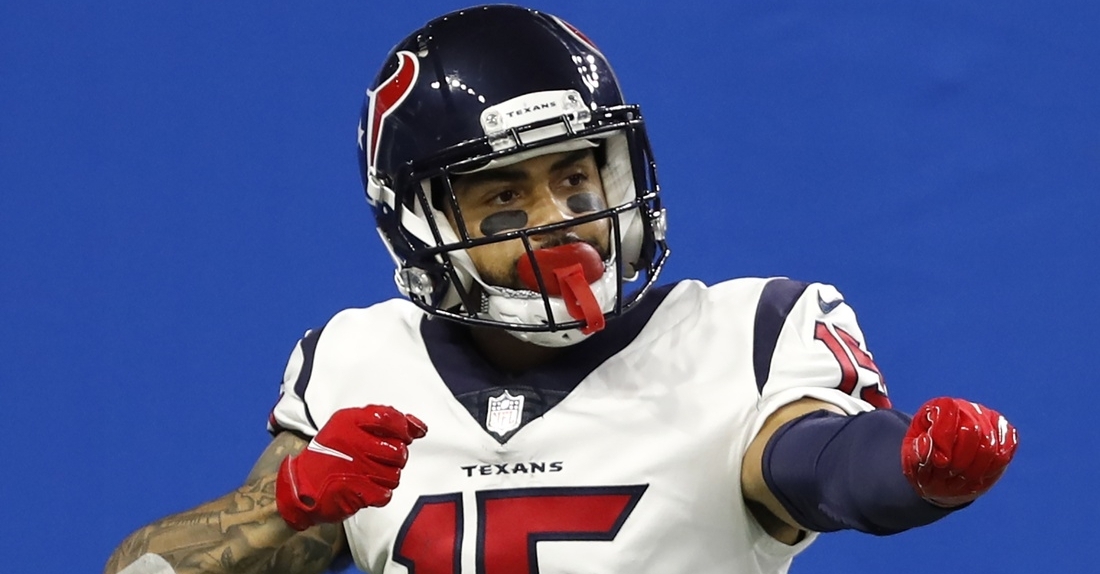 | | |
| --- | --- |
| Will Fuller listed as a fit for Bears | |
---
| | | |
| --- | --- | --- |
| Wednesday, June 8, 2022, 9:01 AM | | |
We are getting to the point in the NFL offseason when things slow down and training camp begins to ramp up. With the preseason roughly two months away and most camps set to open in early July, the way a team's roster looks right now is most likely how it will look in the short term.
However, there are still plenty of free agents remaining on the market that teams can sign in hopes of helping them win next season. Most of those free agents are considered Tier 2 free agents, but there are some players who you might consider Tier 1 or at least Tier 1 B players who can help this Bears team win.
One of the positions that still has some great options happens to be the WR position, and the Bears could use some depth at that spot. Will Fuller is one of those free agent WRs still on the market, and some NFL experts insist that he remains a good fit in Chicago.
When you look at what Fuller brings to the table, he was a former first-round WR who always had No.1 potential, but filled a No.2 role behind DeAndre Hopkins. His production never lived up to a first-round billing, but injuries played a huge role in why his numbers were not where he wanted them to be.
However, the Bears have an opening at WR next to Darnell Mooney to give the Bears a solid No. 2 option, and Fuller is not only the best one remaining on the market, but surprisingly he is the healthiest WR left on the free-agent market, so he may be worth taking a look at.
Not only that, but matching Fuller with the Bears makes a ton of sense on both sides for various reasons. For the Bears, they could use a proven veteran receiver who can stretch the defense with his speed, and that is what Fuller can do. From a Fuller side of things, he could use a team that needs his strengths to maximize Justin Fields potential, so the Bears seem like a great fit even for a one or two-year deal.
Chicago may still be in a rebuild mode right now, but adding a guy like Fuller as a one-year stop gap is a great option, especially if he has a good season. Should that happen, it could put the Bears in a position to extend him for more seasons or trade him for other assets to help the team become better in the long run.
As of today, the Bears still need to add to their receiver room, and Fuller does need a home. While most teams see Fuller as a No. 3 option at best, he wants to be a starter, and the Bears are one of those teams who give him a chance to remain the starter. The Bears have a Young QB in Fields who can throw a great deep ball which has always been one of Fuller's specialties when you look at his speed factor.
However, with all the boxes he checks, there are still some concerns when it comes to bringing him in. It has been a few years now since he has been able to play an entire season, and if you are going to spend the money he wants, you want a full season from him. Even when healthy, the big-time production many people expected from him has not been there.
Across his 55 career games, Fuller has brought in 213 receptions for 3136 yards and 24 TDS. Not bad for a second or third-round receiver who is primarily a No. 2 or No. 3 option, but this guy was a first-round talent. Not only has he never had a 1000-yard season, but his career-high was back in 2020 when he logged 879 yards and eight scores. Take away that season, and he has never surpassed 700 yards which is a concern.
His lack of elite production is one of the reasons Fuller remains a free agent, but we have seen him produce in short spurts. Fuller has been a strong receiver. With his deep-ball catching proficiency, he is someone a team like the Bears should be inquiring about as they round out their roster.
I am not saying break the bank to get him here because he will not be a future piece. However, a one or two-year deal in the 8-15 million range is worth it, in my opinion, to have a veteran WR help out Fields with the one area he lacked last season while offering the Bears offense more production overall.